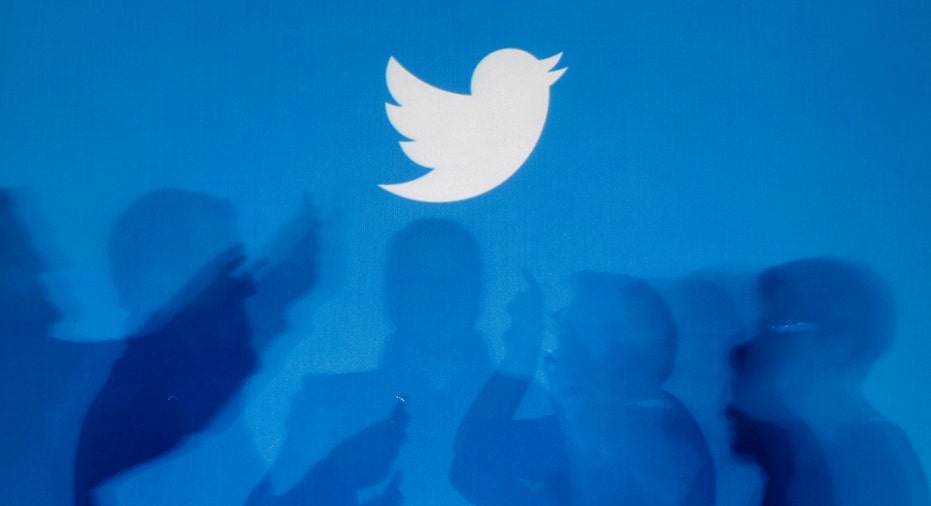 Twitter (NYSE:TWTR) plans to release its second-quarter earnings after the bell on Tuesday and investors will be paying close attention to user growth.
This will be the third time that the social media company reports earnings since the company went public in November.
Investors want to know whether Twitter significantly increased its 255 million monthly active users. The company says that 500 million Tweets are sent per day.
When it comes to monthly users, "people are concerned it's 260 or even worse," says Robert Peck, analyst at SunTrust Robinson Humphrey. The "big focus from Wall Street will be on the monthly active users."
Anything less than an increase of ten million monthly active users "will be a disappointment," says Brian Nowak, analyst at Susquehanna Financial Group*. There's "a lot of speculation around the user number."
When it comes to financials, Peck predicts that Twitter will beat revenue and EBITDA expectations. The consensus among analysts surveyed by Thomson Reuters is $283 million in revenue and an adjusted net loss of $7 million.
Twitter gains much of its revenue through promoted Tweets and accounts.  The company also recently introduced app installation ads, a move that has been successful for Facebook (NASDAQ:FB).
"While Twitter's first monetization approach scratched the surface on capturing brand dollars with sponsored posts, they, like the rest of the industry, are still trying to unlock the vast potential that exists in brand advertising on mobile," says Neal Modi, VP Finance & Operations at Kargo, a mobile technology company focused on advertising.
Peck suggests that investors will also be curious to see how its MoPub ad exchange is performing. Twitter purchased MoPub for about $350 million last year.
Twitter is expected to release new engagement metrics in the near future, which should give investors a better sense of its user growth trajectory. It has been widely speculated that the company may choose to introduce these numbers with the earnings report.
"There's a lot of potential upside to the platform" if Twitter accelerates its user growth, says Nowak."So much of the valuation is tied up and predicated on the long-term monetization story."
Twitter underwent significant management changes in recent months, including a new chief financial officer and the departure of its chief operating officer. Anthony Noto, who led Twitter's IPO as a Goldman Sachs (NYSE:GS) underwriter, was recently named to the CFO position.
Shares of Twitter have fallen an average of 16.4% after its last two earnings reports.  Twitter stock is down 40% year-to-date.
*Susquehanna Financial Group and its affiliates beneficially own 1% or more of the securities of Twitter. SFG is a market maker in the securities of Twitter.