Twitter Becomes Mini-Marketplace Through American Express Deal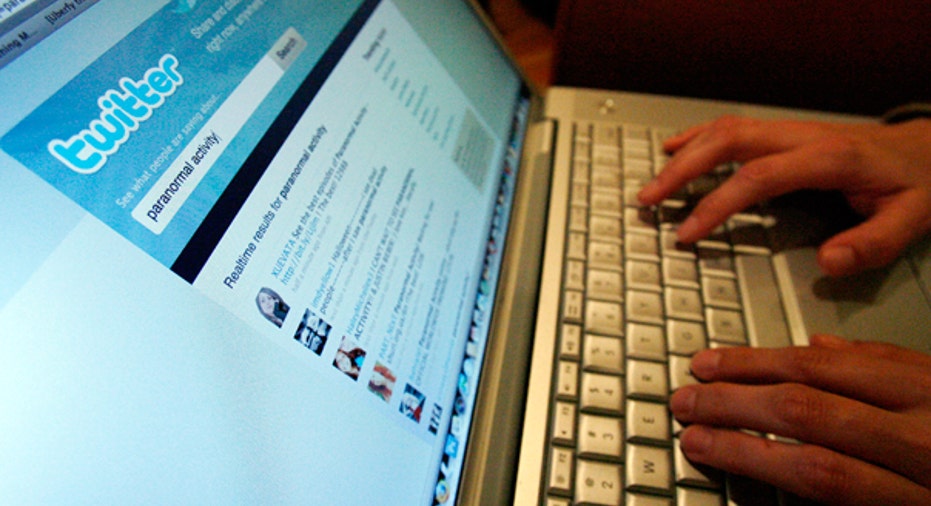 Twitter's #hashtags now do more than just aggregate conversations and start trends.
Starting Tuesday, American Express (NYSE:AXP) customers can also use hashtags to see exclusive deals, buy products and have them shipped for free in what marks the first widespread monetization of the microblogging site since its inception.
"We're leveraging our unique technology and closed-loop network to introduce a seamless solution that redefines what's possible in the world of social commerce," said Leslie Berland, AmEx's senior vice president of digital partnerships and development.
She went on to note that AmEx realizes there is "significant power" in combining its assets with Twitter's platform to better connect merchants and cardholders.
The social network and credit card operator announced a new social commerce experience late Monday that on a small scale transforms Twitter into a platform where AmEx cardholders can buy a wide range of products using hashtags.
Gifts range from gift cards to products from Amazon (NASDAQ:AMZN) and Xbox. AmEx will fund the free two-day shipping.
All cardholders need to do is sync their card to Twitter. The Card Sync technology has existed for the last 11 months, however it was previously used to deliver savings to card members who tweeted special offer hashtags from merchants. Now, it also allows them to actually buy the deals from Twitter.
American Express kicked off the program on Tuesday by allowing AmEx cardholders to purchase a $25 American Express gift card for just $15 by tweeting "#BuyAmexGiftCard25." The deal is limited to one per cardholder.
The new service comes as critics continue to decipher how today's next-generation tech companies, particularly those focused on social media, will make money. A spotlight was cast on several of them after LinkedIn (NASDAQ:LNKD), Facebook (NASDAQ:FB) and Zynga (NASDAQ:ZNGA) began publicly trading in 2011. Twitter is also reportedly planning to go public.
The most successful companies in this space have so far been the ones that have been able to drive additional sources of revenue outside of just advertising. LinkedIn, for example, reported sharply better-than-expected quarterly results last week after unveiling an unexpected rise in subscriptions and other pay-for services.
Terms of Twitter's deal with AmEx were not disclosed.
The AmEx/Twitter deal also offers a potential threat to daily deals sites like Groupon (NASDAQ:GRPN), whose Groupon Goods service provides people with a range of discounted products.
AmEx and Twitter have at least one advantage, as the card company is backing the shipping fee, ensuring products are delivered within two days. Groupon, on the other hand, notes that most goods, unless otherwise specified in the "fine print," may take "up to two and a half weeks to arrive."
As of Wednesday at noon, other products available via Card Sync are an Amazon Kindle Fire HD for $149.99, which currently ranges from $199 to $240 on Amazon.com, and an Xbox 360 4GB console with a 3-month Xbox Live subscription and two game tokens for $179.99 plus tax.