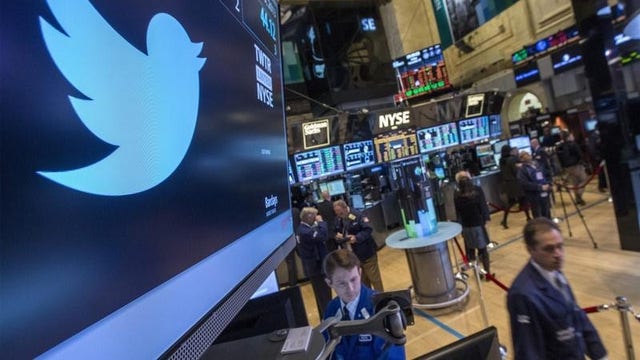 Twitter (NASDAQ:TWTR) reported better-than-expected second-quarter earnings after the bell on Tuesday, showing both revenue and user growth.
The social media service reported that it now has 271 million monthly active users, a 6% quarterly increase and a 24% yearly increase. Investors view the user growth trajectory as indicative of Twitter's future success.
Revenue of $312 million was up 124% from the $139 million seen in the same quarter last year. Analysts surveyed by Thomson Reuters had been predicting $283 million in revenue.
The firm reported a net loss of $144.6 million, or 24 cents a share, for the second quarter, up from a net loss of $42.2 million in the same period in 2013. Adjusted earnings of 2 cents a share topped expectations of a loss of a penny a share.
"Our strong financial and operating results for the second quarter show the continued momentum of our business," Dick Costolo, CEO of Twitter, said in a release. "We remain focused on driving increased user growth and engagement."
Twitter saw strong international revenue growth at $102 million, a 168% increase from last year. International revenue accounted for 33% of total revenue.
In addition to overall user growth, Twitter saw more active users on mobile, with 211 million  monthly active users, a 29% increase from last year. Mobile advertising revenue accounted for 81% of the $277 million overall ad revenue.
Twitter gains much of its revenue through promoted Tweets and accounts. The company also recently introduced app installation ads, a move that has been successful for Facebook (NASDAQ:FB).
The company underwent significant management changes in recent months, including the departure of its chief operating officer and a new chief financial officer. Anthony Noto, who led Twitter's IPO as a Goldman Sachs (NYSE:GS) underwriter, was recently named to the CFO position.
Twitter closed Tuesday at $38.59 and showed after-hours gains of nearly 35%, shortly after the earnings release. Company shares are down 40% year-to-date.