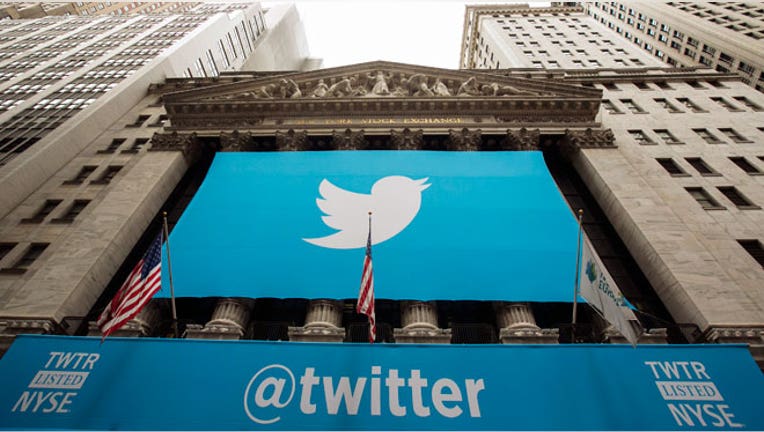 Shares of Twitter (NYSE:TWTR) fell 10%, teetering an all-time low on Wednesday, as investors continued to express disappointment about the pace of its user growth.
Wall Street was equally skeptical, issuing a wave of price target decreases after the microblogging site failed to meet user growth expectations. Among the fears were whether it would ever be able to reach the scale of rival Facebook (NASDAQ:FB).
"Solid financial results…but user growth/engagement metric disappoint, again," analysts at Cantor Fitzgerald said in a note to clients.
While Twitter's first-quarter results were ahead of consensus estimates, the analysts note that similar to the fourth quarter, both monthly active users (MAU) and engagement -- critical drivers of long-term growth -- came in weaker than expected.
At least 11 analysts trimmed their price target on the stock, including Cantor, which lowered its target to $40 from $45. Evercore (NYSE:EVR) axed its target price to $48 from $66, while Deutsche Bank (NYSE:DB) sliced its view to $52 from $66.
MAUs were up 25% year-over-year to 255 million as of March 31, however that was slightly below Wall Street's expectations of 256.8 million as Twitter failed to reach international targets.
The pace of growth also slowed by 30.3% in the fourth quarter and 44% in the third quarter.
"International was the driver behind the shortfall," Janney analyst Tony Wible said in a note.
Active users outside of the U.S. increased to 198 million, below Janney's 202 million estimate, while perhaps more alarmingly, timeline views per monthly active users dropped 9.4% year-over-year compared with Janney's expected decline of just 2.5%.
Financials Surprise 
Overall, Twitter's financials were pretty solid. The San Francisco-based company recorded a 119% increase in revenue to $250 million, which it attributed to gains in user and engagement growth. That topped the consensus view of $241.5 million.
Adjusted for one-time items it reported break-even earnings per share, which is the closest the company has come to profitability and better than the three-cent loss predicted on average by analysts.
"This quarter epitomizes the core of the debate on TWTR with some weaker user metrics more than offset by pricing leverage and cost leverage to produce substantial earnings upside," Wible said.
Janney modestly raised its earnings estimates -- a sign that its fears are more near term and that it believes Twitter might be able to continue expanding its top- and bottom-lines as it readies to roll out 15 new ad types and doubles down on social TV.
Wible said an uptick in U.S. users helps support the belief that recent website modifications (Twitter recently made its platform look more like Facebook) will be able to spur further user growth.
However, that aside, Wall Street can't shake the fact that Twitter is having trouble growing users as fast as Facebook -- and that has triggered a close to 10% slide in its stock price since Tuesday night. Its shares mostly recently sat at $38.26.