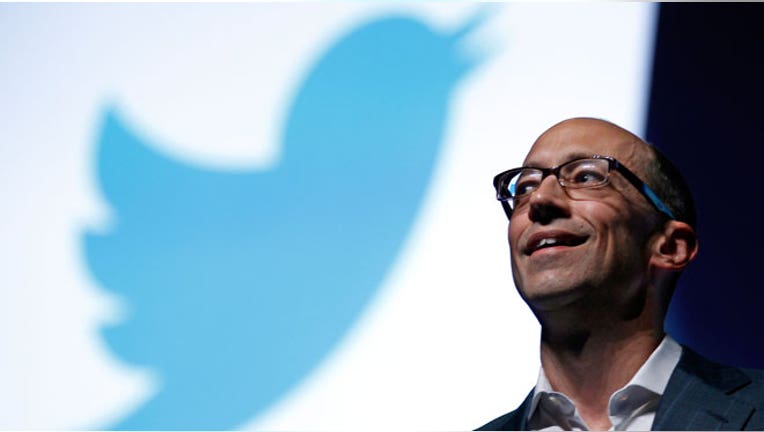 Twitter (NYSE:TWTR) shares soared 7% in the first hour of Analyst Day, after CEO Dick Costolo and CFO Anthony Noto outlined company plans for new apps and enhanced private messaging.  Twitter will also be introducing video-sharing from its main app.
The social media giant revealed that it has 500 million people who go to the website each month, without logging in. That's on top of Twitter's 284 million monthly active users.
"The goal is to build the largest daily audience in the world," Costolo said.
The company says it hopes to attract new users with its "instant timeline" feature, which will make it easier to view interesting tweets, before determining who to follow.
The announcements comes amid Twitter's first analyst day since becoming a public company a year ago. The company, which has seen its stock fluctuate significantly, will make an effort to assure investors its growth strategy is on track.
Although Costolo has remained at the helm, the social media giant has undergone significant management changes in recent months, including COO and CFO departures. Anthony Noto, who led Twitter's IPO as an investment banker at Goldman Sachs (NYSE:GS) has stepped into the CFO role.
Analyst Day could be a "watershed moment," predicts Robert Peck, analyst at SunTrust Robinson Humphrey. Peck said it could be one of the "critical moments in company history" and that it is essential that Twitter convinces investors that it has a viable long-term strategy.
For the most part, Twitter's stock has moved in tandem with user growth. The Street views Twitter as a young Internet company and is more focused on "eyeballs" than financial metrics right now.
But that will likely change in the coming years, and Twitter will be looking to convey to investors that it knows how to make money. Promoted tweets remain critical to its monetization strategy, as does MoPub, the mobile ad exchange that it acquired last year.
Investors would like to see "their efforts to move monetization off of Twitter and into the mobile ecosystem," says James Cakmak, analyst at Monness Crespi Hardt.
"One easy lever they can pull is just monetize at the same level as Facebook," Peck said. He added Twitter could start showing ads more frequently to increase its click-rate.
Investors are also curious to learn how Twitter's popular video social network, Vine, can garner revenue. Twitter's Fabric developer platform has also been taking flight.
Twitter is also expected to discuss international growth. It has been particularly focused on Japan and the Asia-Pacific region as of late.
"International is a critical component of the growth," Cakmak said. "The concern is also the domestic user growth is not where it could be."
But don't expect any big revelations Cakmak said. "I would be surprised if there is something game-changing announced."
Twitter shares closed Wednesday at $42.54, with a market cap of $25 billion. The stock is down 33% year-to-date.