Twelve Reliable Real Estate Tips for 2012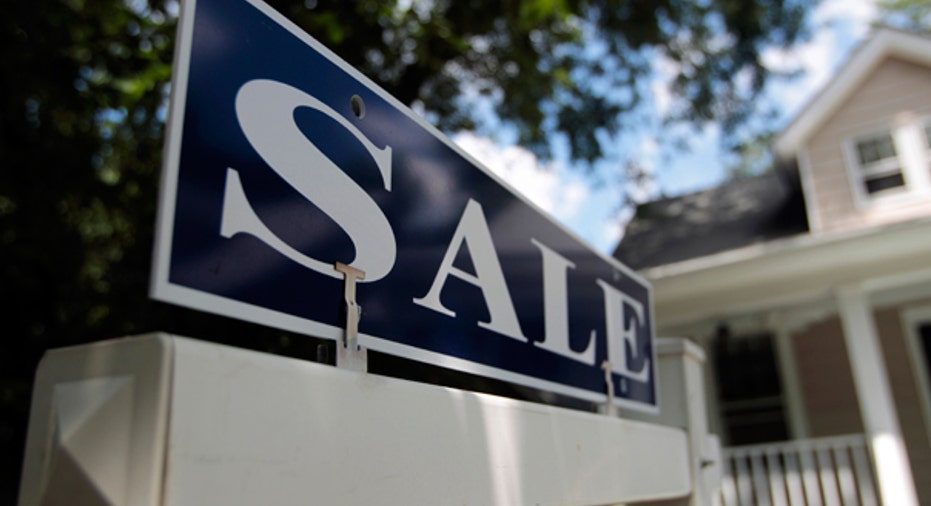 To buy or sell in 2012, what with Armageddon coming and all? Absent any ancient Mayan wisdom on real estate strategies, let's just hope the real cataclysmic event in the real estate market already has passed, even if the rubble from the bubble remains.
A stubborn overstock of households with loans higher than their value will continue to restrain prices and create some major obstacles for sellers in 2012, a year that's shaping up to be another homebuyer's market. In fact, recent studies indicate that more than 20% of all residential properties with a mortgage are still underwater, hinting that many foreclosures and workouts are still to come.
However, even the most conservative forecasts call for growth in home sales in 2012, with some select pockets around the country already busting out where there are competitive offers on new listings. More than one-third of home resales were made to first-time buyers in 2011 -- another good sign.
Meanwhile, here are 12 tips for 2012, aimed largely at the group that needs the most help -- home sellers.
The old-school strategy of real estate sellers crossing their arms and holding out for a better offer will be brushed off by most homebuyers. Consider that of the homes that took four months or more to sell in the past year, almost half of their owners accepted less than 90% of the asking price, according to the National Association of Realtors. For a gauge, have your agent produce the latest comparable sales including short sales and foreclosures as well as a recent summary of sales prices versus original list prices. But be wary that such information doesn't reflect the homes that failed to sell.
Prep, paint, stage, scrub, improve, repeat. Efforts can include caulking, plastering, planting flowers, adding potted plants, making the windows spotless, pressure washing that oily driveway, edging the walks, trimming the bushes and trees, and mending the fences. None of these is excessively capital-intensive, but when applied en masse, they say "buy me."
I'm not saying bend over backward to accommodate real estate buyers. Bend forward and sideways, too. Be ready to negotiate and offer extras such as closing costs, paid property taxes, remodeling work (or a cash credit), appliances, paid condo association/homeowner association dues, a few months of mortgage payments or even seller financing. Home sellers who've been on the sidelines and who advised their agents to ignore offers by lowballers don't have that luxury now. Instruct your agent to listen intently to prospective homebuyers' misgivings about the home and adjust accordingly and immediately.
Hire a listing agent steeped in mobile platforms. Sellers and buyers are routinely using Facebook and other social media to sell and seek, not to mention dozens of online selling sites. Some owners are even making YouTube videos to showcase their homes, making it easier to quickly link to potential buyers via email. There's also an abundance of smartphone apps cropping up to review real estate listings and refine searches.
Fraudsters are targeting distressed homeowners with "deals" that can sound perfectly legit. Some offer loan modifications for upfront fees while others offer fee-based "help" in navigating government housing assistance programs, sometimes claiming they're attorneys.
There are also con-artist "investors" compelling desperate owners to sign over their homes with quitclaim deeds in return for a typically empty promise to remain there indefinitely. Others are telling former owners they can get their homes back for a lump sum. Be forewarned: Never sign blank documents or documents with blank lines.
If you're unsure of an offer, have an attorney or other trusted adviser look it over. Keep in mind that a law barring firms -- except attorneys -- from charging upfront fees for mortgage relief or mortgage modification took effect in 2011. It's called the Mortgage Assistance Relief Services Rule.
Realize it's harder to qualify for loans these days. Credit records are under greater scrutiny, and lenders are often demanding a 20% down payment and some pricing flexibility from the sellers, especially if the lender's appraisal doesn't reach the asking price.
Consider cash offers, even if they're not the highest. Reject too-low offers from homebuyers gently and with encouragement, telling them they're oh-so-close. You don't want to give away the farm, but you don't want to give it back to the bank either. These days, meeting halfway usually means meeting buyers on their half.
Agents once advised home sellers to retreat from view during showings, lest they disclose something unsavory or otherwise botch the deal. That's changed. If you can control your ego and emotions and come off as an earnest, flexible seller, you can serve as your best spokesperson. Be ready to answer would-be buyers' questions about the neighborhood and area schools. Be careful about making verbal promises!
Worried about durability? Buyers who place a heavier focus on brick or concrete-and-steel housing may find they're more enduring, safer and quieter.
Are you worried about sustaining value? Buy near a prestigious hospital, university, large government employer or newly vibrant central business district. These entities typically aren't going away, and the demand for good housing around them won't either.
There's still an overabundance of well-priced inventory out there, which means you needn't immediately narrow your search to the first house you fancy. That's especially the case with short sale homes, which can be a nightmare to close in a timely manner. There are some for-sale gems that need only a little polishing.
Shop around. Don't dismiss foreclosures and other bank properties, pre-foreclosures, auction homes, for-sale-by-owner or lease-to-own homes. Pick at least three favorites and work from there.
Are you perplexed by the home valuation you did on your place on the website of a large, seemingly reputable real estate organization? Puzzled how that valuation can be 25% or more above or below a firsthand appraisal you've had done? Well, value estimates on these sites can vary widely, sometimes by hundreds of thousands of dollars, even by the admission of the companies themselves. There are way too many variables in the valuation game to give too much credence to blind, algorithm-based estimates that are impersonally calculated. Nothing beats a nuanced firsthand professional appraisal.
Aside from the financial details, contracts, disclosures and protections you typically tend to as you prep to buy a home, add these to the list:
Hire a title company to check the house for liens and tax arrearages.
Hire you own inspector. Don't use the seller's!
Have the inspector check for unpermitted work such as illegal room additions and garage conversions.
Consider the overall energy efficiency of the home with an energy audit.
Be sure property lines are accurate. If there's any question, hire a land surveyor to research the original deed and to stake out the property's lines and your neighbors' property lines to avoid future disputes.
Go to the National Sex Offender Public Website at Nsopw.gov to search for neighborhood predators.
Spend some time around the neighborhood and briefly interview neighbors. Determine if there are noisy neighbors, signs of gang activity, nocturnal barking dogs, indigent lingerers, frequent loud parties and/or suspicious nighttime visits. Are there lots of rental homes? Is the block a cut-through point during rush hour? Does the school bus go past the block? Is there a restrictive homeowners association?
Determine what types of buildings can be constructed on vacant lots adjacent to the neighborhood. This helps avoid unpleasant future surprises. Is there constant noise from a nearby highway or busy street? Are there odors from nearby industrial plants?