Tweet Small Business of the Day: Red Queen Tarts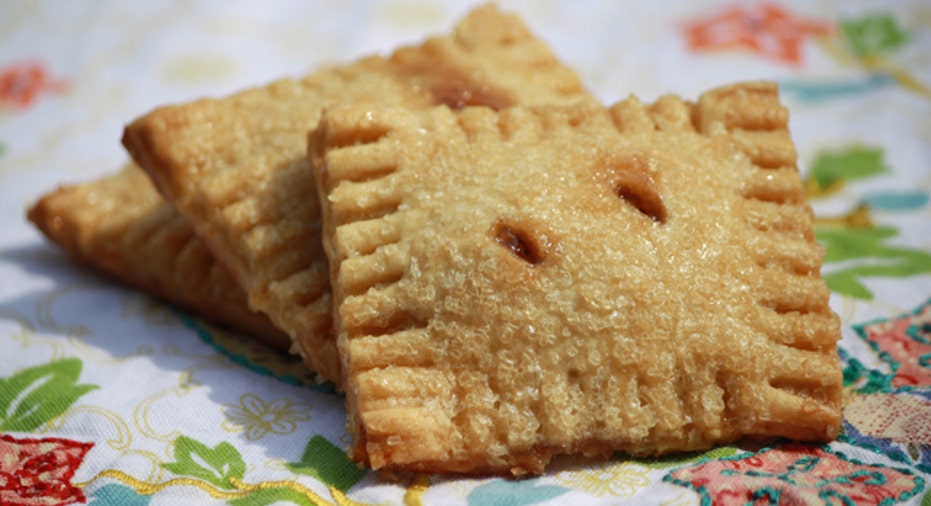 We're highlighting "tweet" small businesses from around the country as nominated by you, our readers. If your favorite small business is using Twitter to communicate with customers, let us know about it @fbsmallbiz with the hashtag #mysbc, and it may be featured as an upcoming Small Business of the Day.
Tweeting Small Business of the Day: Red Queen Tarts
Who: Candice Reynolds, 34, @RedQueenTarts
What: Red Queen Tarts. Reynolds makes tarts from local and organic ingredients, and sells them at local fairs, farmers markets and online. Her tarts are made with seasonal ingredients, and some of her best-sellers include Meyer Lemon Curd and Maple Pecan.
When: Reynolds started selling her homemade treats in August 2010.
Where: Roswell, Georgia
Why:  A local chef was talking about making ice cream sandwiches with pre-made Pop-Tarts , and he challenged  Reynolds  to make her own version of a Pop-Tart to serve as the sandwich  " bread. "
"That sent me on the path to figure out how to make it my own way which is with organic, clean ingredients," she said. From there, she opened up her kitchen and began selling at local farmer's markets and corporate markets, as filling orders for caterers, as well as selling online.
In her own words:  "I'd like to get into boutique coffee shops, and people are pushing me towards Whole Foods, but I don't want to take too big of a step too soon," she said. "I don't want to jeopardize my business and quality. I think it would be smarter on my end to wait."