Tweet Business of the Day: Sticky Bellies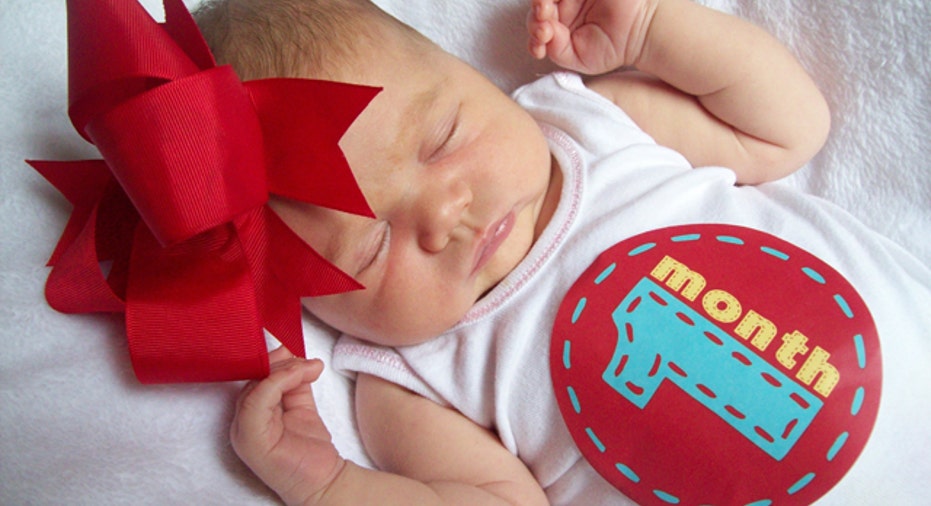 We're highlighting "tweet" small businesses from around the country as nominated by you, our readers. If your favorite small business is using Twitter to communicate with customers, let us know about it @fbsmallbiz with the hashtag #mysbc, and it may be featured as an upcoming Small Business of the Day.
Tweet Business of the Day: Sticky Bellies
Who: Carly Dorogi, 33, @StickyBellies
What: An online company that sells milestone stickers to put on child's or expectant mothers' shirts, to track age and/or growth
When: July 2010
How: Dorogi drew inspiration from her mother's custom appliqué sweatsuit company in the 1980s. For every birthday, holiday and special occasion, she and her sister donned customized sweats and Dorogi wanted to create the same memories and milestones with her own daughter.
"I wanted to do something to mark her age. I thought maybe my friends would buy it, and maybe their friends would. It really took off."
Where: Detroit, Mich.
In her own words: "We started our business in one of the worst times in the economy. It can only go up from here."