Tweet Business of the Day: Freetown Pet Food Outlet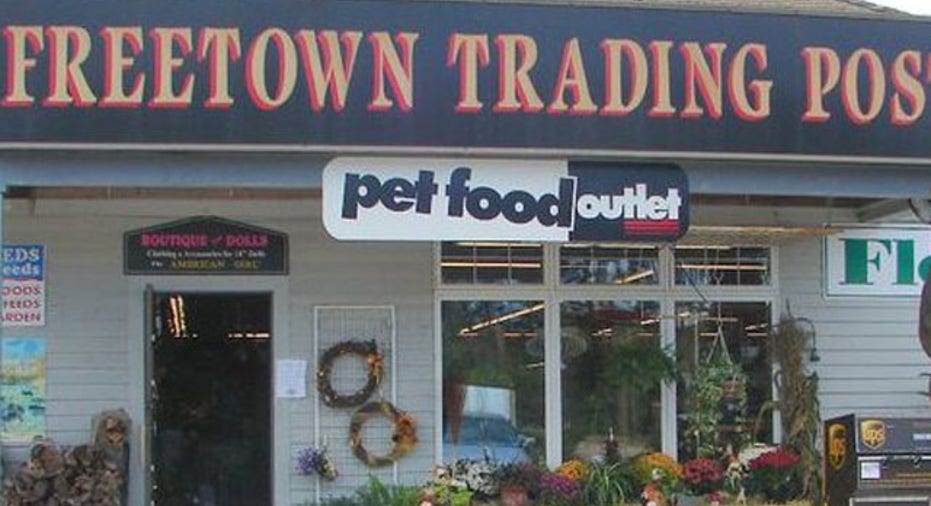 We're highlighting "tweet" small businesses from around the country as nominated by you, our readers. If your favorite small business is using Twitter to communicate with customers, let us know about it @fbsmallbiz with the hashtag #mysbc, and it may be featured as an upcoming Small Business of the Day.
Tweet Business of the Day: Freetown Pet Food Outlet
Who: Dick Padelford, 70, @freetownpetfood
What: A wholesale and retail pet store specializing in natural and organic healthy pet food, all made in the U.S.
Where: East Freetown, Mass.
How: Padelford owns the building that houses the store, so he said he decided to turn the Freetown Trading Post into a pet food shop. The business is built around Diamond Pet Food brands, and delivers to customers in and around the New England area.
"We do local delivery, and are hooked up with UPS to do distance delivery," he said. "People do call in orders from [all over] New England."
When: March of 2010.
In his own words: "We feature nothing but quality dog and cat food products—not the normal brands you see in the supermarket," he said.