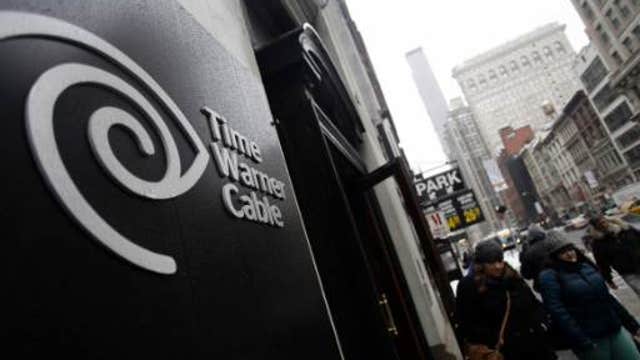 Time Warner Cable Inc. reported disappointing profit and revenue for the first quarter, though the company reported strong subscriber growth.
The report comes just a week after its $45 billion deal to be bought by Comcast Corp. fell apart amid increasing pressure from regulators. The deal had promised to reshape the media landscape--forcing TV channel-owners and other pay-TV operators to contemplate their own mergers.
Time Warner Cable Chief Executive Rob Marcus said in a news release Thursday that the first quarter was among the company's best ever in terms of subscribers.
"We are a far stronger company than we were just five short quarters ago, " he said.
Time Warner Cable said it added a net 205,000 residential customer relationships, its best quarter ever. High-speed data customers grew by a net 315,000, while voice customers increased by 320,000.
Video customers grew by 30,000--its first positive quarterly net additions since 2009. Triple Play customers grew by a net 298,000.
Overall for the quarter ended March 31, the company reported a profit of $458 million, or $1.59 a share, down from $479 million, or $1.70 a share, in the prior-year period.
Expenses were higher in the quarter as programming and content costs grew 8.4% and customer care costs grew 10%.
The quarter also included $26 million in merger and restructuring costs.
Excluding certain items, earnings were $1.65 a share.
Revenue grew 3.5% to $5.78 billion.
Analysts had projected $1.87 a share in earnings and $5.83 billion in revenue, according to Thomson Reuters.
Business services revenue grew 16.9%, while residential services revenue grew 2.1%.
Shares, inactive premarket, are up 3.8% this year.
Corrections & Amplifications
Some earlier versions of this story had an incorrect figure for Time Warner Cable's merger and restructuring costs, which were $26 million in the first quarter.