TV Deals Boost NFL Revenue to New Record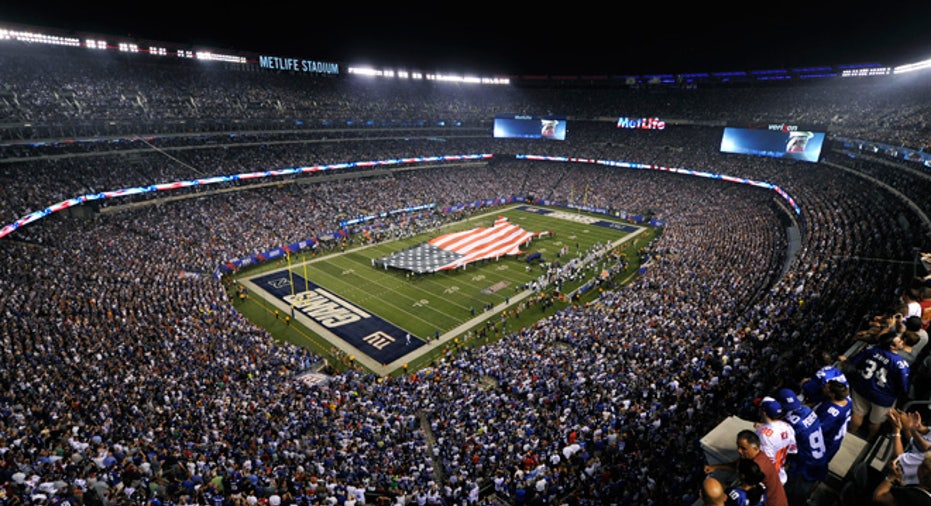 Thanks to pricier television contracts, the National Football League generated a record $7.3 billion in national revenue last season.
The NFL booked a 21% increase in revenue, which is divvied up among the league's 32 franchises. For the 2014 fiscal year, teams received $226.4 million apiece from the revenue pool, according to financial disclosures from the Green Bay Packers. Each team had a share of $187.7 million in the prior season.
Shared revenue includes licensing, merchandise and national sponsorships, but TV revenue is still the biggest contributor of cash—and the main reason why NFL revenue has grown substantially. Teams split approximately $3 billion in fiscal-year 2010.
"TV is a big mirror. It reflects the tastes and the appetites of the public, and the public watches an extraordinary amount of football," said Neal Pilson, president of Pilson Communications and former president of CBS Sports.
Citing Nielsen data, the NFL said 202.3 million unique viewers tuned in during the 2014 regular season, representing 80% of all television homes and 68% percent of potential viewers in the U.S.
With that audience, networks have a relatively easy time finding advertisers and sponsors. "That's really the driving force behind the huge increase in rights fees for the last 20 or 25 years," Pilson added.
The 2014 season marked the beginning of the NFL's nine-year deals with Fox, CBS (NYSE:CBS) and NBC. Fox is owned by 21st Century Fox (NASDAQ:FOXA), the parent company of FOX Business.
The broadcast networks collectively pay about $3.1 billion in rights fees every season. That's 63% more than the previous TV accord. Walt Disney's (NYSE:DIS) ESPN has a rights package that costs the sports channel $1.9 billion a year.
Meanwhile, CBS holds a separate package for Thursday night games that was valued at $275 million last season. DirecTV (NYSE:DTV) paid $1 billion a year to carry NFL Sunday Ticket. (Next season, the satellite TV operator will start a new eight-year, $12 billion contract, or $1.5 billion a year.)
"Sports properties are like beachfront properties," Pilson said. Teams and major events are not increasing in number, thus advertisers are willing to pay top dollar for a piece of the action.
NASCAR rights fees have accelerated, Pilson pointed out, even as some tracks have cut back on seats and amenities.
Even as TV contacts offer a reliable source of revenue, NFL teams like Green Bay are seeking new areas of growth.
The Packers hope Titletown, a new development adjacent to Green Bay's Lambeau Field, will attract more consumers to the area and build a larger community around the team. Green Bay is expected to release more plans for the Titletown district in the near future.
Mark Murphy, the team's president and CEO, told reporters on a conference call that a Cabela's (NYSE:CAB) store near the upcoming Titletown had 2.8 million customers over the last year.
As the only publicly owned NFL team, the Packers release team financials that offer a glimpse at the overall strength of the NFL.
Green Bay's total revenue was up 16% at $376 million last season, a new record for the Packers. Local revenue rose 9.4% following the expansion of a 21,500-square-foot team store.
Its operating profit of $39.4 million fell short of the team's all-time high.
The Packers have been a publicly owned non-profit since 1932. Their last stock sale concluded in early 2012, when Green Bay sold 250,000 shares worth $64 million. Proceeds were used for a $143 million renovation project at Lambeau Field.
Green Bay shares do not appreciate in value, and owners cannot resell their shares.