Tutoring Businesses See Opportunity in Common Core Education Changes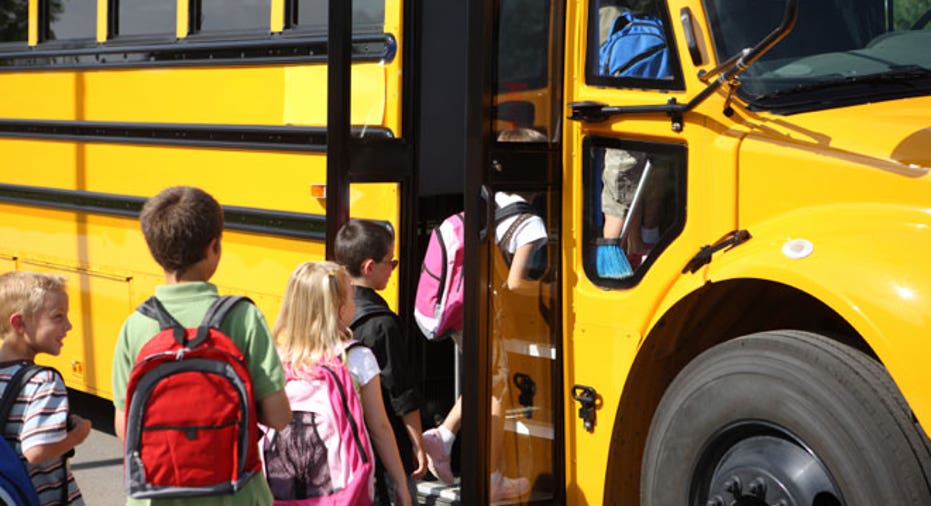 As students across the country begin the school year, tutoring and test-prep companies are paying close attention to roll-out of the new Common Core standards.
Backed by the federal government, the more rigorous academic standards measure progress in math and English Language Arts. The Common Core has been adopted by 45 states, and later this year, students in grades 3 through 8, 10 and 11 in those states will be sitting for assessment tests based on the standards.
Some states, like New York and Kentucky, have already implemented the Common Core, and FOXNews.com reports that the results were disastrous due to the increased difficulty of the exams. Based on the new criteria, just 31% of New York students in grades 3 through 8 last year were proficient in math and English, down 50% from the year prior.
"As results came out, a lot of parents were upset," says Marci Greenberg, an account manager with New York-based tutoring company Bright Kids. "Not all the students were prepared well."
As a result, Bright Kids and other tutoring companies are changing their curricula to align with the Common Core standards.
"We offer a number of different options, from a large ELA/Math class with 8 to 10 students … to ELA-only and math-only classes," says Greenberg. Bright Kids classes start at $399 for single-subject courses and go up to $699.
Change = Dollars for Tutoring Companies
Marisa Mathews, the director of Bright Kids' product development and the head of the company's Chicago office, says there are major changes in the ways questions are worded on the new Common Core-aligned exams, which include the Smarter Balanced and PARCC exams. (Different states have chosen to administer different exams, but all are Common Core-based.)
"They're asking for the 'central idea,' not the 'main idea,' and many students don't have the vocabulary to know that the central idea and main idea is the same thing," says Mathews.
Additionally, the PARCC assessment is computer-based, creating additional challenges for students whose schools don't provide much practice on computers.
For Neil Chyten, however, changes like these provide a big opportunity.
"What we've done is we've employed one of the PARCC test writers  working for one of the companies, who was paid out of government funding, and hired her to write some tests for us," says Chyten, who oversees national tutoring franchise Chyten Premier, as well as the Chyten Center in Massachusetts.
At the latter, Chyten is also testing a new examination model with a media lab, which will help prepare students for the PARCC.
"We have brand-new iMac computers they use to access the online curriculum aligned with the Common Core … we get them on the computer and have online software to build core kills in reading, writing, math and technology," says Chyten. Additionally, the center offers programs with 30 themed lessons tied to the Common Core, to catch up students who are under-prepared for the new curriculum.
"Any time there's change, there's opportunity and trepidation," says Chyten. "When people aren't familiar, they turn to experts to navigate unknown areas."
Shared Standards = Faster Expansion?
Before Common Core, state education leaders were mostly left to their own devices when it came to developing standards and curriculum. Now that states will share benchmarks, some companies are seeing opportunities for easier expansion.
"Let's say you have a grade-7 certified teacher in Washington. Because they know what the expectations are … they can leverage that same skill-set in Minnesota," says Nathan Arora of the Educators Group, which operates online-tutoring company SchoolTutoring Academy.
"It's a huge benefit for hiring," he says, because the company isn't forced to find local teachers in each state to meet demands.
And Jim Damiani, the founder of TeachPro Franchises, says the Common Core practice test he developed in 2009 has found interested buyers spread out across the country, as various states began implementing the new standards.
Companies Choose to Wait and See
At the same time that companies like Chyten and Bright Kids move to quickly capitalize on the Common Core changes, other businesses in the same industry say they're unsure whether the shift will create a huge opportunity.
"Parents are slow to pick up on specific tutoring for testing, unless they've been told by the school it's a problem," says Amy Smith, the director of client services for Advanced Learners, a national company based in Tampa, Florida. As a result, Smith doubts that parents will be requesting Common Core prep, until it becomes a more-publicized challenge.
Additionally, industry giant The Princeton Review is also adopting a wait-and-see approach.
"We're keeping an eye on this right now, but it's not our main focus at the moment," says Casey Cornelius, The Princeton Review's vice president of content development. She says the company's focus will remain on higher-stakes exams for older students, such as the ACT and the SAT.
Cornelius says lingering concerns surrounding the Common Core are also influencing the company's decision.
"There are still a lot of questions on how this is going to work and whether it's going to work, so we're just keeping an eye on the situation," she says.