Turning to Mom and Dad to Help Buy a House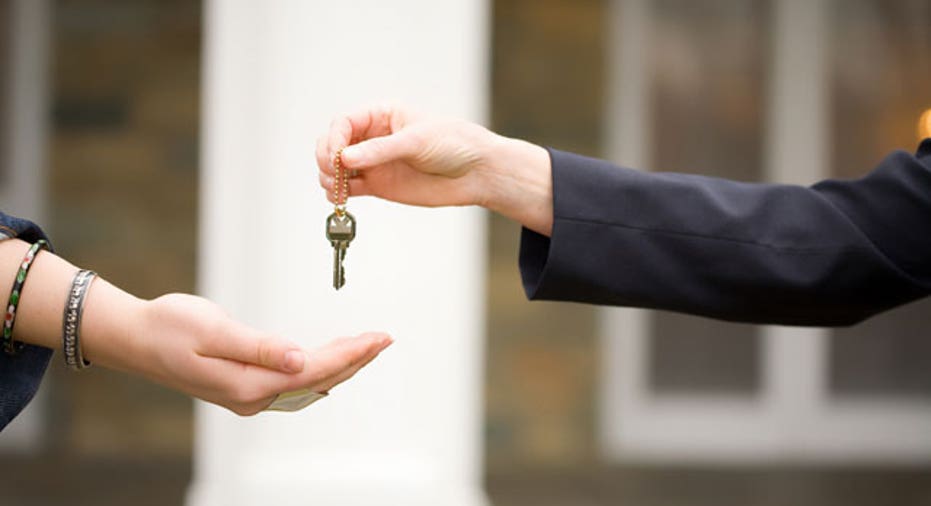 When Billy Locher, a 31-year-old New York City firefighter, and his 29-year-old wife Lisa, a paralegal, found themselves short on cash for a down payment for their first home this past year, they turned to Billy's parents for help. Theresa and Bill Locher happily agreed, and gifted the couple $10,000. Now the young Lochers are living out the American dream of homeownership.
Home-buying assistance from family members is becoming more common as down payment requirements continue to hover around 20% since the 2008 financial crisis. A Better Homes and Gardens Real Estate national survey shows more baby boomers are helping their children and grandchildren become home buyers, and 1 in 5 have already gifted, loaned or cosigned a loan to help a Generation Y family member buy a home.
Looking ahead, 1 in 10 baby boomers, say they will "definitely" provide their children or grandchildren financial support for a down payment. And, more than two-thirds of baby boomers want to provide this type of support in the future.
The tendency for parents and grandparents to assist financially with a home purchase has expanded since the economic downturn, says Sherry Chris, president and CEO of Better Homes and Gardens Real Estate, a residential real estate company.
Younger generations are struggling to make ends meet and find gainful employment and are shying away from becoming homeowners and they're inundating the rental market. But their older counterparts still believe owning a home is a good investment for their children and grandchildren. According to the survey, 58% report owning a home is an important part of the American Dream, and 50% of those interviewed also want to ensure their children and grandchildren benefit from their estate.
The survey showed boomers ages 45-54 with an income of $75,000 or more per year and at least one adult child age 18-34 are most likely to assist their children/grandchildren with a home down payment. The likelihood of future assistance increases among those who have previously provided support.
Even of those with two or more children or grandchildren over age 18, 70% say they definitely will help out financially, and 76% say they hope to do so.
Older boomers, ages 55 and over, and more affluent $100,000-plus household-income boomers are more likely than their younger or less affluent counterparts to have previously provided financial support, the survey says.
Gifts and loans most popular
The survey says that boomers will be most likely to give money as gifts or loans over cosigning a loan.
Ten percent say they will definitely give their children or grandchildren money as a gift for a down payment; 53% say they hope to but it depends on their situation. Similarly, 6% will loan money to their children or grandchildren for a down payment and 52% say they hope to.
Frank Isoldi, a real estate agent at Coldwell Banker in Westfield, N.J., says that among his clientele, financial assistance typically comes from wealthier families and there's not a lot of concern about re-payment or it impacting retirement.
Mike DiMaio of New Focus New Jersey, a financial counseling organization, says according to the law, a mother and father can each gift up to $13,000 to a family member. This means a young couple could receive up to $26,000 from each parent. If the lendees have children, the children are eligible for the same amount in a gift as well.
According to DiMaio, the bank will require a letter saying that the parent(s) have gifted a certain amount and the recipients will not be required to pay it back. "A lot of baby boomers want to see their children take advantage of an inheritance while they [the parents or grandparents] are still alive."
All in the family
According to Chris, when parents are involved in a home transaction, the business dealing becomes collaborative as well as financial. After all, these baby boomers may be looking to their families for assistance someday, too.
Isoldi is seeing this thought process reflected with his clients. "Buyers are anticipating that parents may need to come live with them so they are buying homes with first-floor suite potential."
Meanwhile, the young Lochers are enjoying onsite help with renovations of their new home from parents and a host of other family relations and excitement is mounting for a February move in date.
In addition to the $10,000 gift, the couple has also taken out an additional $10,000 three-year interest-free loan from Locher's parents.
"We took money from our savings," says Locher's mom, Theresa. "It's going to a great cause. And, we're family."