Turned Down for a Refinance -- Now What?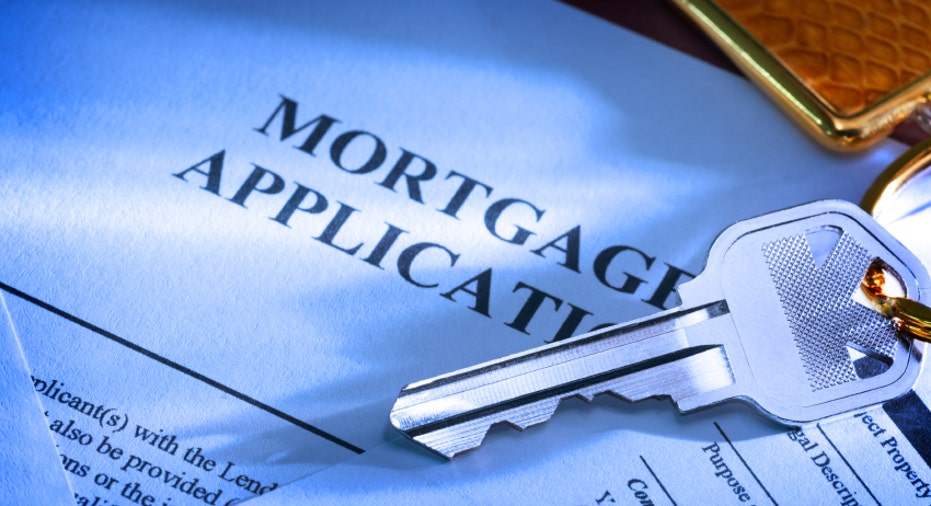 Unfortunately, a history of paying your mortgage on time isn't enough to qualify you for a refinance. In the current market, refinancing can be a rigorous process that requires a home appraisal, documentation of your income and assets, a review of your credit history and your debt-to-income ratio. Falling short of a lender's requirements in just one of these areas could trigger a refinance denial.
"The number one reason for a denial today is the lack of home equity," says Eric Mullis, branch manager and senior loan officer with Intercoastal Mortgage Co. in McLean, Va. "Some other borrowers get turned down because their debt-to-income ratio is too high or their credit score is too low."
If you've been turned down for a refinance, you still have options. Since the law requires your lender to provide you with a written explanation of why your application was denied, you can either apply again with other lenders or fix the problem(s) your lender identified and reapply when your situation has improved.
Post-denial options
Joe Rogers, executive vice president of Wells Fargo Home Mortgage in Columbia, Md., says that since lenders have different qualification standards and offer different refinance programs, homeowners shouldn't hesitate to shop around after a mortgage denial. Other lenders will not be aware that you have been turned down, he says.
While Mullis agrees, he says borrowers need to be realistic about their financial situation following a refinance denial. "Someone with a debt-to-income ratio of 63% probably shouldn't even apply for a mortgage refinance," says Mullis. "If your debt-to-income ratio is over 45% you may have a problem qualifying. We try to help as many people as we can, but sometimes if there's not enough equity or their credit problems are too severe, there's nothing we can do."
In his experience, Mullis says that about 85% of the loans denied by one lender are virtually impossible to be approved by another.
If lost equity is your main concern, you have a few options. Depending upon how much equity you have lost, Mullis suggests paying down part of your principal balance. If you don't have the resources to do that, he suggests applying for a refinance through the Home Affordable Refinance Program (HARP) which has no underwater restrictions whatsoever. Just remember, HARP is still a voluntary program. Even if a lender does participate, it can institute any additional restrictions or qualification guidelines it sees fit.
If your issues are related to your debt-to-income ratio or your credit, Rogers says you'll need to give yourself some time to pay down your debts and improve your credit score before you can reapply.
Mullis says that borrowers denied a conventional refinance should consider an FHA loan due to their more lenient credit score and loan-to-value requirements. However, Mullis warns, the mortgage insurance premiums on an FHA loan could subtract from your potential monthly savings.
Dangers of a denial
Stan Ross, chairman of the board of the University of Southern California Lusk Center for Real Estate in Los Angeles, says that homeowners who are denied a refinance are more likely to default on their loan or walk away, particularly if they have little or no home equity. If you're struggling to pay your mortgage, Ross says homeowners need to reach out to their lender or servicer right away to find the right way strategy to keep you in your home.
Pressure from government regulators has led many mortgage lenders to overcompensate and deny too many loans, says Ross. "It's almost like these lenders are shooting themselves in the foot, though, because they would be better off if they would be less restrictive."
Loan shopping
Rather than give up after your refinance application is denied, experts recommend that you seek out experienced mortgage lenders at additional financial institutions, such as a direct mortgage lender, a credit union or a community bank.
"Some community banks make their own portfolio loans which could be available to you, especially if you have been a long-term customer," says Rogers. "At Wells Fargo, because we are the largest mortgage lender, we try to provide as many loan options as possible for borrowers."
Mullis says that the best way to prevent any refi surprises is to be fully prepared before you apply. Borrowers must get an accurate estimation of their home value, credit score, debt-to-income ratio, as well as gather all the necessary paperwork before visiting a lender.
The original article can be found at HSH.com:Turned down for a refinance -- now what?