Turn that Internship Into a Full-Time Job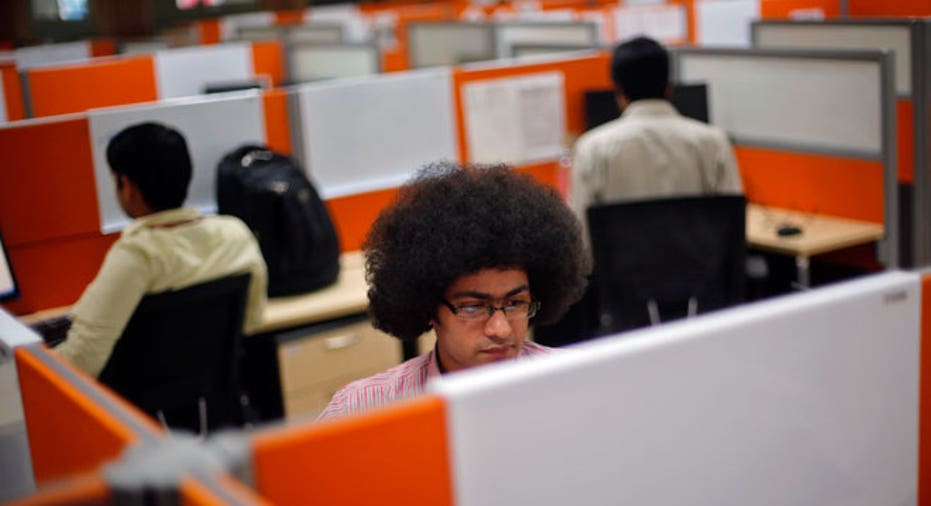 It's going to take a lot more than dressing sharply and showing up a few minutes early for interns to leave the best impression this summer with potential employers.
Indeed, the race to leave a positive lasting impression among employers – and boost an intern's full-time prospects in the process – is arguably as competitive as it's been in recent memory.
Kim Jones, a strategic business coach, advises college students to view an internship as their "first step" up the career ladder.
"This is a 'right-now job.' One of the things that's really important for anybody seeking a job, especially just out of college, is to have a vision of where you're going and what you want to do. And then see where you are, like in an internship, as a springboard to that."
She recalls her interning days of being the "low man on the totem pole" at an ad agency and recalls how the company wouldn't give her a promotion until she'd satisfactorily "paid my dues."
Until you get to that point, she recommends interns go beyond what's asked of them and establish contacts with fellow employees and people in the industry.
"It's really important to create opportunities for yourself, and one way you can do that is by networking when you're just starting out," she says, adding that university alumni groups offer great connections. "Be open and receptive to ideas that other people have. That helps you forge your path and get more clarity with how you want to go forward."
Interns, she says, also should be yes-men, always jumping at the chance to try new things, to volunteer for tasks and put themselves in a position to capitalize on opportunities that don't present themselves in advance.
To help better establish themselves, Alison Green, a workplace and management advice columnist and consultant, suggests interns pay particular attention to the office culture and try to mirror what they see.
"Interns sometimes stand out in a bad way because they're not adhering to cultural norms," she says. "They're louder, or late for meetings, or dressed unprofessionally. Your goal is to blend in. Pay attention to how others act and present themselves, and do the same."
Ford Myers, president of Career Potential, emphasizes that interns need to "demonstrate a strong work ethic" that includes showing up early, staying late, working hard and showing interest in their work.
"Ask a lot of intelligent questions and communicate your interest in learning as much as you can about the business," he says. "Find out where the employees are struggling or overwhelmed and offer to lend assistance."
Jones recommends social media-savvy interns complete a "social media audit" before their first day.
"I used to hire college students to work at a summer camp," she recalls. "If there are pictures of you partying on Facebook and Twitter, that might not be a good role model for the type of job you're getting hired for. So clean up those things that maybe aren't appropriate to be shared."
Goldman Sachs chairman and CEO Lloyd Blankfein recently sat down for a fireside-style chat with the company's top human resources executive to share career advice. Blankfein took questions from the company's interns, and told them while they should always work hard, but not so much that they're tightly wound all the time. To convey that point, he reached for a golf metaphor.
"If you hold the club tight, it won't go as far and it won't go as straight, and if you're loose and your hands are like strings, it will whip around and go faster," he said. "So, less energy is actually more. Loose is better than a hard grip."
And that, he said, also applies to one's career.
If you're loose and comfortable, you may not only be happier, you may actually be more successful than if you're so focused and tightly wound about things," he said.