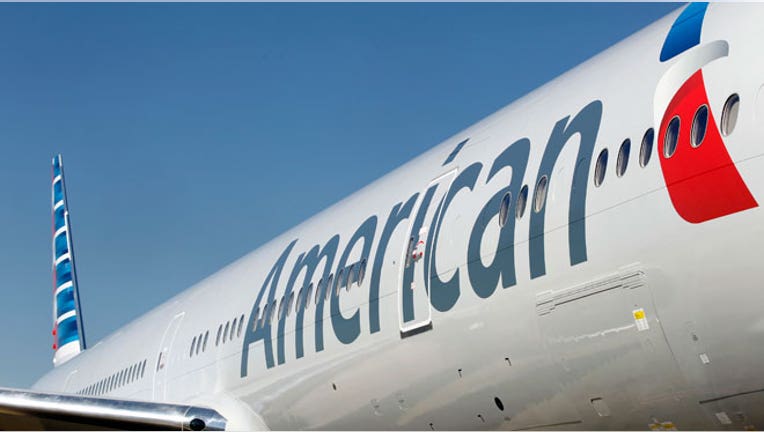 Customers who have to book an emergency flight due to a death in the family no longer have the option to purchase tickets at "bereavement fare" pricing on American Airlines (NASDAQ: AAL).
In the wake of American's merger with US Airways in December, the company quietly changed its discounted fare program last week.
"In order to have a single, consistent program for American and US Airways, we made the decision to discontinue the bereavement fare class on American. Instead, both American and US Airways offer customers the option to purchase changeable and refundable fares, and customers also have the ability to apply future reservations to a last minute flight booking and are eligible to receive a refund for the change fee," a spokesperson for American Airlines said in an email message.
People needing bereavement fare tickets can still turn to United Airlines, which offers a 5% discount on fares both roundtrip and one-way in the event of a death or serious illness of an immediate family member. Delta (NYSE: DAL) also offers "flexibility" on the best published fares for travelers when last-minute travel is required due to a family emergency. Both require documentation to validate the emergency.
Frontier, Jet Blue (NASDAQ:JBLU), Virgin Atlantic, Virgin American, Hawaiian Airlines and Air Tran do not offer bereavement fares.
Kate Rosevear, owner of Travel Leaders agency in Plymouth, Mich., says American's move may actually be a favor to consumers.
"If someone walked in my office to do a bereavement fare, I would tell them that the best available fare may actually be cheaper," Rosevear says. "What people don't understand is that there are more discounted fares, this has been the reality for years." She says bereavement fares are typically full-price coach seats, and there are more hoops to jump through to prove the validity of the discount.
Although American is the first airline to take away its bereavement fares, and Rosevear says it might become a natural shift in policy among airlines.
"It's a reflection of reality. No one uses bereavement fares anymore, and people who do use them may not realize there are other options out there."
She says the only time it may be of benefit to choose a bereavement fare would be if the person was traveling to a highly-popular destination and tickets are sold out.
Delta also announced changes to its frequent flier travel SkyMiles program on Wednesday, tying the points customers earn based on the amount of money spent on tickets, rather than miles traveled. It is the first airline to make this move.
"The introduction of a new model for earning miles will increase rewards for those who spend more as well as differentiate the SkyMiles frequent flyer program for our premium travelers," said Jeff Robertson, Delta's vice president – SkyMiles, in a statement on the airline's site.
Fliers can earn between five and 11 miles per dollar spent based on their SkyMiles status, and can earn an additional two miles per dollar if they use a Delta SkyMiles Credit Card, according to Delta's website.
Brian Kelly, founder of ThePointsGuy.com, a site that helps consumers maximize their travel points, says the new point system will favor high spenders and make it harder to earn miles.
"Airlines are copy cats I am worried other airlines will take note and slash the value they give people for traveling," Kelly says. "This only rewards high spenders, so people who are price conscious and try to get the best deals will lose out."
Rosevear says this is simply another concession to reality of how consumers are paying for airfare, and that it will be interesting to see if other airlines follow suit.
"A lot of the people that use credit card points to book flights today are not using points earned from travel, it's tied to the dollars they spend at the grocery store or gas station," she says. "I just had a couple book two trips to Europe for their grandchildren with their credit card rewards points. It's the new reality."