Try Credit Unions for Best Checking Rates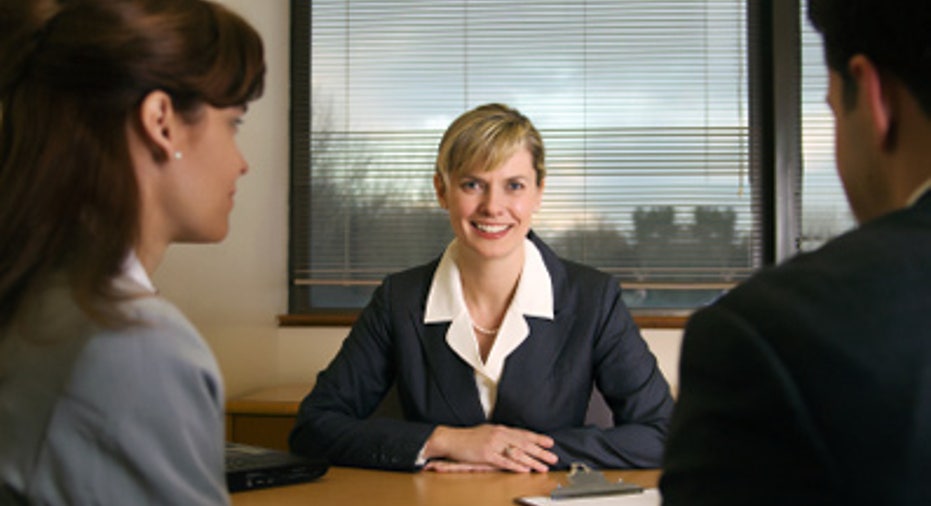 The Credit Union Advantage
Credit union interest checking accounts routinely beat other types of accounts, including those from banks, when it comes to offering higher interest rates, says Mike Schenk, a vice president of the Credit Union National Association, or CUNA, in Madison, Wis.
"On average, there's about a 15-basis-point advantage with credit unions," Schenk says. When the economy improves, he expects the advantage to increase.
"Credit unions are not for profit. They're owned by their member depositors, so any profits go back to those members," he says.
Interest checking accounts that earn more than the industry average usually have conditions attached, such as requirements for direct deposit or a minimum number of debit transactions each month, Schenk says.
However, if those conditions fit your regular banking style, you may be able to take advantage of an interest checking account through a credit union and earn some of the best rates around.
Here are five common ways that consumers can qualify for credit union checking accounts that earn relatively high annual percentage yields, or APY.
Regularly Use a Debit Card
Many credit unions require members to use their checking account debit card a minimum number of times per month, says Martin Kelly, senior vice president of marketing and business development for US Federal Credit Union in Burnsville, Minn.
The reason for the requirement is that for credit unions to earn revenue from checking accounts (and pay out high yields), there needs to be a good amount of account activity, which can be accomplished through debit card use, he says.
For people who normally pay with cash or a credit card, it can take some getting used to, says Paul Hendley, a member of First Community Credit Union in St. Louis. He says he joined a local credit union to take advantage of its high-interest checking offering but had to start using a debit card at least 12 times a month to qualify.
"At first, I worried that I'd have to run out and buy things just to satisfy the debit card requirement, which would defeat the point of getting a higher interest rate. But I found out that doing 12 transactions for the month with normal shopping was easy," Hendley says.
Accept Electronic Statements
Credit unions may require their interest checking account holders to sign up for electronic monthly statements instead of receiving paper statements by snail mail, Kelly says. In addition to saving trees, electronic statements can help financial institutions save money on paper and postage, he says.
When you do the math, the amount of money a credit union saves by generating electronic statements instead of paper can be enough to justify a higher-interest checking rate for the member, says Kelly.
Sign Up for Direct Deposit
Another common requirement for high-interest checking depositors is to sign up for direct deposit on their accounts, Kelly says.
Direct deposit is important for credit unions because when money is moved into an account on a regular, automatic basis, that account is more likely to be the member's primary transactional account, he says.
With transactional accounts, credit unions have more opportunity to make revenue through fees paid by debit card merchants, for example, says Kelly. "The better the chance that the credit union earns revenue and profit, the more likelihood that the credit union can offer a higher interest checking to its members," he says.
As an alternative to direct deposit, some credit unions use automatic withdrawals to let members meet eligibility requirements, Kelly says. This could be useful for entrepreneurs, retired people and others who don't work for companies that offer a direct deposit option but still want high-interest checking, Kelly says.
Deposit Up To the Maximum Amount
Many credit unions put a cap on the amount of money in a checking account that can earn the highest yields on interest checking. This cap is usually around $25,000, Kelly says. Deposits beyond that amount may earn a reduced APY or no dividend at all.
It may seem odd that larger sums of money deposited into a checking account could earn lower rates, but limits exist because there tends to be less account activity beyond those high-dollar thresholds, Kelly says.
The less activity in a checking account, the less of a chance for the financial institution to earn revenue on that account, he says. And with less revenue, it would be harder for a credit union to pay out a higher yield.
"The revenue the credit union would generate may not make up for the cost of that type of account," Kelly says.
On the flip side, there are likely to be no or very low minimums with credit union interest checking accounts, says Kelly. "If you only have $5 in your account, you could earn a yield on that $5," he says.
Don't Forget Membership
All the interest checking perks a credit union has to offer are only available to its members. Many credit unions restrict membership based on geography, so depositors may have to live, work or worship in a particular community in order to be eligible to join the institution, Schenk says.
Other credit unions may have employment requirements, meaning members must work for a particular company to join.
Fortunately, it's relatively easy for a depositor to find a local credit union, says Schenk. Consumers can search for an institution with the help of an online locator, he says. Potential members can search by ZIP code, city or credit union name.
Schenk advises consumers to look at different institutions and review product offerings before becoming a member. Potential account holders should know the APY of the interest checking account and understand specific rules and restrictions, such as transaction minimums or electronic statement requirements, he says.
"The best thing to do is shop around and make sure you're comparing apples to apples with checking account features," Schenk says.