Trump's Army-Navy Game Visit Marks Presidential Tradition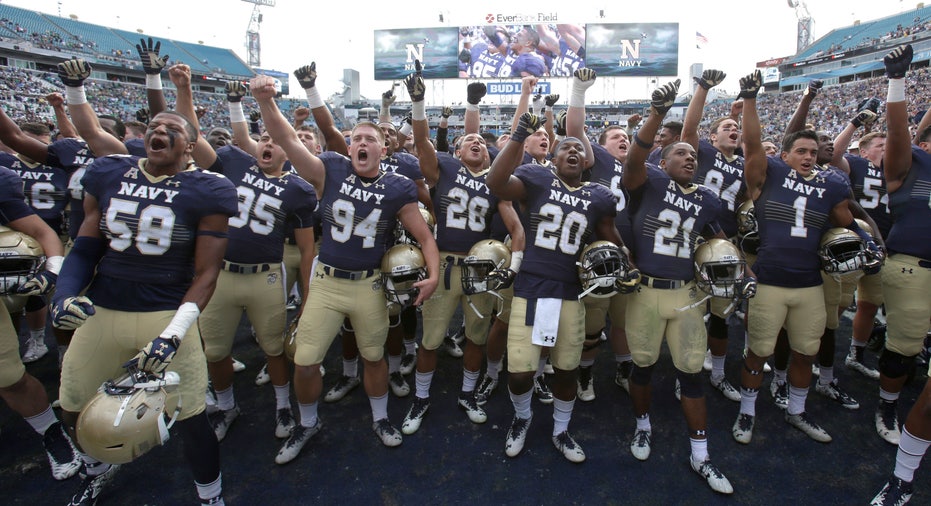 President-elect Donald Trump will be in attendance on Saturday for the 117th annual Army-Navy football game, the latest in a long line of Commanders-In-Chiefs who have shown up to watch the rivalry in person.
Trump will join a sellout crowd of more than 71,000 fans at M&T Bank Stadium in Baltimore, Maryland, home to the NFL's Baltimore Ravens. Like presidents of years past, Trump is expected to spend the first half on the Army's side of the field and shift to Navy's side for the second half.
Aside from Trump, nine U.S. presidents have attended the Army-Navy game. President Barack Obama attended the game in 2011 alongside Vice President Joe Biden and personally conducted the opening coin flip. Former President George W. Bush attended the game three times, according to ESPN.
In total, presidents have attended the rivalry clash on 19 occasions. Teddy Roosevelt became the first commander-in-chief to attend the game in 1901, while Harry S. Truman attended the game for seven straight years from 1945 to 1951, according to the U.S. Naval Academy.
While the Army-Navy game is always one of college football's biggest attractions, this year's game is particularly expensive on the secondary market. Tickets are selling for an average of $297, according to SeatGeek, a secondary market ticket aggregator.
"Because this event is all hard tickets and sellers need to account for shipping time, we are seeing a very limited amount of inventory remaining," SeatGeek content analyst Chris Leyden told FOXBusiness.com.
The Army Black Knights will wear Nike-designed (NYSE:NKE) uniforms to commemorate 82nd Airborne Division paratroopers who served with distinction in World War II. The Navy Midshipmen will wear special "Beat Army" uniforms, designed by Under Armour (NYSE:UA).
The Midshipmen have dominated the rivalry in recent years, winning 14 straight contests, including a 21-17 victory in last year's game. Navy also leads the all-time series, with a record of 60-49-7.
This year's game marks the first time since 2010 that both Navy (9-3) and Army (6-5) enter the contest with winning records.