Trump threatened to kill the AT&T-Time Warner deal, but it's very much alive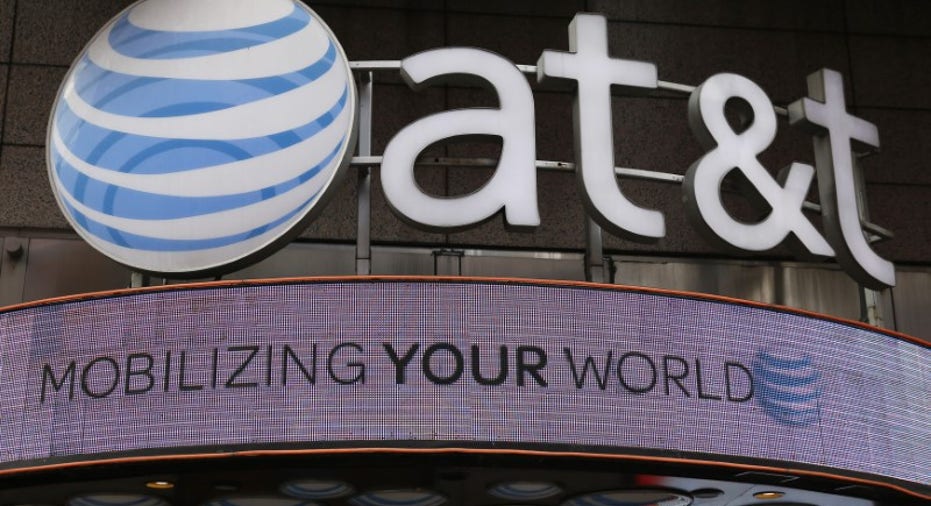 The government review of AT&T (NYSE:T) $85 billion takeover of Time Warner (NYSE:TWX) has reached an advanced stage, a sign that Donald Trump's campaign-trail complaints about media concentration and his disdain for CNN haven't gummed up the vetting process.
Seven months after President Trump took office, the deal's regulatory review has hit a point where AT&T lawyers are discussing merger conditions with the Justice Department, people close to the situation said, a significant milestone that indicates the odds of approval have markedly improved.
The review process has reached a late stage despite a vacant seat atop the department's antitrust division.
Markets are also growing more optimistic about the deal's chances. The gap between Time Warner's share price and the value of AT&T's cash-and-stock offer has narrowed to about 5% in recent weeks from nearly 20% when the deal was announced last October. That suggests more investors are betting the deal will succeed.
When the deal was announced last October, Mr. Trump attacked the proposal, calling it "a deal we will not approve in my administration because it's too much concentration of power in the hands of too few." He has since avoided talking publicly about the transaction but complained on Twitter about the way CNN, a unit of Time Warner, covered him.
An approval could underscore the administration's pro-business credentials at a time when Mr. Trump's ties with America's CEOs are under unprecedented stress. Two advisory panels filled with a host of top U.S. executives disbanded this week in response to the president's comments about the violence at a white supremacist rally in Charlottesville, Va.
Presidents don't approve mergers -- antitrust enforcers do -- but they set the tone, in part through their appointments, for how big industry-changing deals will be received in Washington.
The White House didn't respond to requests for comment.
AT&T's acquisition of Time Warner would turn the giant telephone company into one of the world's biggest media owners, putting CNN, HBO and the Warner Bros. film studio under the same corporate roof as DirecTV and roughly 100 million wireless users.
All along, executives at the companies have said the deal wouldn't hurt competition and can actually help it, because they have little overlap and they hope to become a rival in digital advertising to Alphabet Inc.'s Google and Facebook Inc.
Among the topics raised in the government's review is ensuring that AT&T doesn't discriminate or treat channels that compete with Time Warner's content less favorably, the people close to the situation said. For example, the government could prevent AT&T from favoring HBO over other premium-TV brands in its marketing and pricing, the people said.
Another issue is AT&T's control of data on customers, especially its wireless subscribers, which could be used to target advertising. The Justice Department has probed whether that data should be available at a reasonable cost to rivals, the people say.
AT&T is counting on its advertising division to fuel a bigger share of future profits and recently hired Brian Lesser, head of ad agency GroupM in North America, to run it.
AT&T General Counsel David McAtee said it would be inappropriate to comment on discussions with the Justice Department. "We respect the DOJ's confidential process, which allows us to have candid conversations with the professionals at the Department," he said in a statement. "As we have stated previously, that process is on track from our perspective."
Several competitors including the Lions Gate Entertainment Corp.'s premium programming service Starz and rival satellite broadcaster Dish Network Corp. have raised concerns about the deal, people familiar with the matter said.
Starz has warned that AT&T could favor Time Warner's HBO in the way it markets the channel and sets prices for customers. After it announced the acquisition, AT&T offered HBO free for a year to some new video and unlimited wireless data subscribers.
Dish, which competes head-to-head with DirecTV, is worried that AT&T owning HBO could give too much leverage to its No. 1 competitor, a person familiar with the matter said. State attorneys general who are reviewing the deal have been exploring similar issues, this person said.
AT&T is proceeding with confidence about the review. Last month the company shuffled its management structure and tapped DirecTV executive John Stankey to lead Time Warner's companies if the deal is approved. The company said it has no plans to divest CNN, and pledged to support the news network's editorial independence. AT&T has also lined up its financing for the deal, including through a $20 billion bond offering.
Consolidation has been afoot more broadly in media. Discovery Communications (NASDAQ:DISCA) agreed to buy HGTV and Food Network parent Scripps Networks Interactive (NYSE:SNI) last month, a nearly $12 billion a deal that is partly in reaction to the bulking up of distributors like Charter Communications (NASDAQ:CHTR) which completed a $60 billion takeover of Time Warner Cable last year, and AT&T's pending deal. Broadcasters have been in on the action as well, with local TV station-owning giant Sinclair Broadcast Group agreeing in May to acquire Tribune Media.
There are still regulatory headwinds to the AT&T-Time Warner, including the Justice Department antitrust chief's empty seat. AT&T executives expected the U.S. Senate to confirm deputy White House general counsel Makan Delrahim as antitrust chief earlier this summer, according to people familiar with the matter. Congress kicked off a recess earlier this month, pushing his confirmation to September at the earliest.
Mr. Delrahim said in a May Senate Judiciary Committee hearing that he would keep politics out of the antitrust division's decisions if confirmed. He also pledged in July to tell lawmakers if the White House tries to improperly influence his work at the department.
The Justice Department can still make antitrust decisions without Mr. Delrahim, though a political appointee usually has the final say in whether to challenge a major transaction.
An AT&T spokesman said the company is "perfectly comfortable continuing this process with the Department of Justice, with or without Mr. Delrahim's confirmation." A Justice Department spokesman and Mr. Delrahim declined to comment.
Write to Drew FitzGerald at andrew.fitzgerald@wsj.com and Joe Flint at joe.flint@wsj.com
(END) Dow Jones Newswires
August 17, 2017 15:42 ET (19:42 GMT)