Trump received Patriots Super Bowl ring after White House visit: report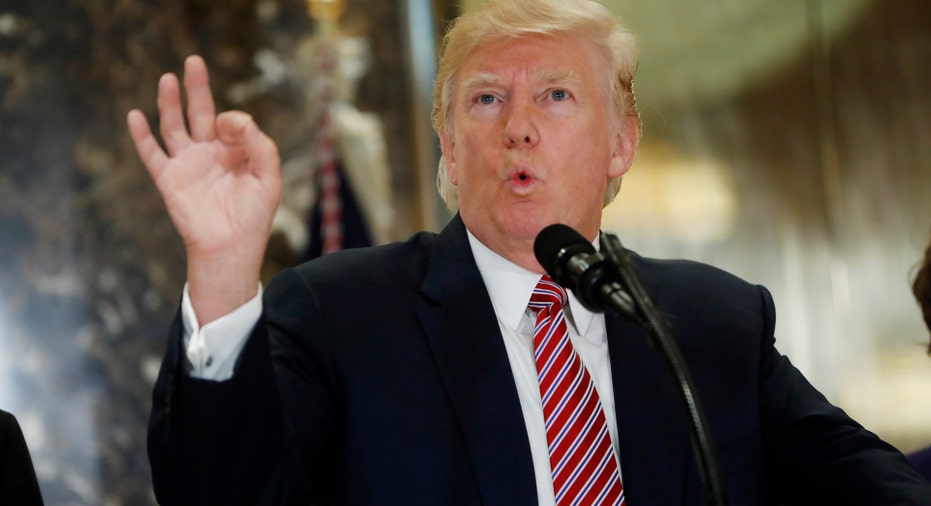 The New England Patriots gifted President Donald Trump a Super Bowl ring after their visit to the White House in April, according to a report Tuesday.
Patriots owner Robert Kraft, a longtime friend of Trump, decided to give the president a commemorative ring because New England was the first team to visit the White House during the Trump administration, USA Today reported. Anthony Scaramucci, the former White House communications director, was reportedly first to reveal that Trump received a ring.
Team spokesman Stacey James told USA Today that Kraft felt the Patriots' most recent White House trip was the best one they've experienced. The trip included extensive time with Trump and a tour of the White House.
A Patriots representative did not immediately respond to FOX Business' request for comment on this story.
Trump reportedly received the same Super Bowl ring design provided to Patriots players and staffers. The rings featured more than 280 diamonds and were crafted in 10-karat white gold. While the NFL covers the cost of 150 Super Bowl rings for championship-winning franchises at a value of roughly $5 million, James told USA Today that the team usually surpasses the league allotment.
New England has visited the White House to celebrate Super Bowl wins five times since 2001. The Patriots won Super Bowl LI last February, defeating the Atlanta Falcons.
Trump repeatedly touted his friendships with Kraft, Patriots head coach Bill Belichick and quarterback Tom Brady in recent years. Kraft attended Trump's presidential inauguration ceremony last January.