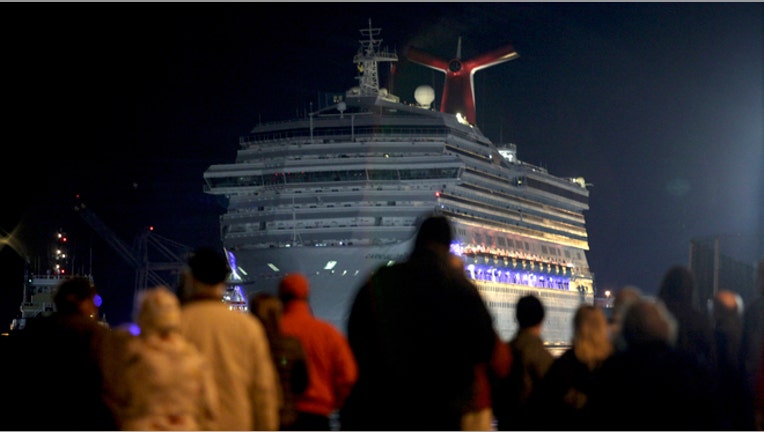 A passenger from Carnival's (NYSE:CCL) Triumph cruise ship, which was left adrift in the Gulf of Mexico this week, sued the company on Friday.
The lawsuit, which cited "horrifying" conditions on the ship, was filed by Cassie Terry, a resident of Brazoria County, Texas, in a Miami federal court, Reuters reported.
The complaint alleged the company did not provide sanitary conditions and the ship was not in a condition to be out on the water. Terry also suffered physical and emotional harm, including anxiety, nervousness and the loss of the enjoyment of life, the lawsuit claimed.
Carnival did not immediately respond to a request for comment.
Triumph's power was knocked out by an engine fire on Sunday, leaving most utilities and toilets on the ship inoperable. The ship was towed to Mobile, Ala., late Thursday.