Trim Fuel Costs With Gas Rewards Cards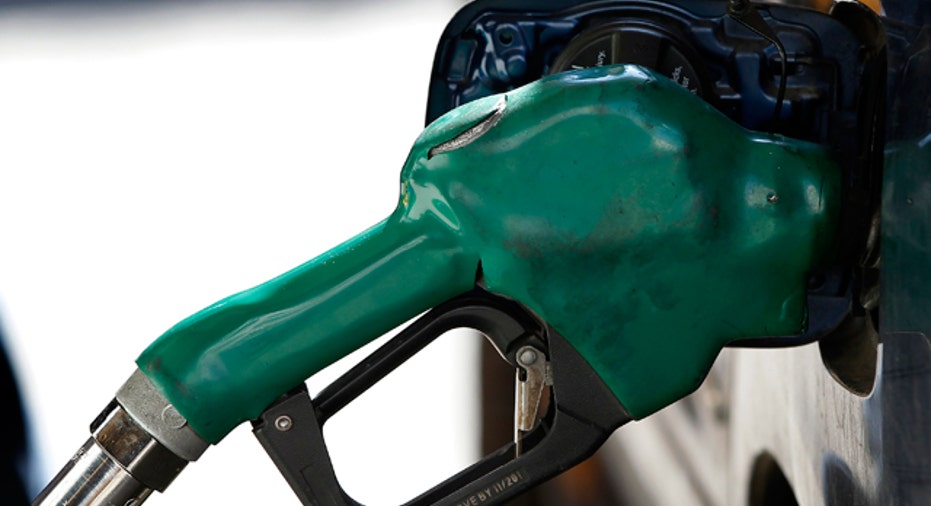 Gas Rewards Cards
With gas prices topping $4 a gallon in some parts of the country, consumers are feeling the pinch at the pump. One way to save money on gas is by using gas rewards cards. Since roughly two-thirds of consumers pay for gas with plastic, according to the National Association of Convenience Stores, it makes sense for many consumers to earn rewards in the process.
Gas credit cards are available as private label cards for specific gas brands or as co-branded cards, which are issued by banks and carry the logo of a payment network such as MasterCard or Visa. Last year alone, Americans received 15.9 million offers for private label gas credit cards and 25.4 million offers for co-branded gas credit cards, according to Mintel Comperemedia, a marketing research firm based in Chicago.
Rebate amounts for gas purchases vary, but many cards fall in the 1% to 3% range, according to the experts paneled for this article. A few co-branded cards offer 5% off or more.
Besides the rebate offer, there are a few other factors to consider in choosing a gas rewards card.
Do You Carry a Balance?
"As long as you're paying off your balance in full every month, a good rewards gas card is found money," says Joe Ridout, spokesman for consumer advocacy group Consumer Action in San Francisco. However, he cautions that gas rewards cards are not appropriate for consumers who carry a balance because these cards tend to have higher annual percentage rates than regular credit cards.
Compare rates on gas rewards cards to those on low-interest cards.
Paying interest can offset any discount from a gas card. "When you're paying 26% on a $50 balance to get 15 cents off a gallon of gas, those rewards do not pay out," says Ondine Irving, founder of CreditCardConnection.org, a directory of credit unions that offer consumer-friendly credit cards.
Analyze Your Gas Use and Needs
Before signing up for a gas rewards card, look at your gas-buying habits. Where and how often do you fill up your gas tank? Do you need a gas rewards card or could you simply switch to a gas station with lower prices?
In addition, consider the differences between private label cards, also called retail cards, and co-branded cards. The former is accessible to more consumers but also less flexible than co-branded cards, says Dennis Moroney, research director of bank cards at TowerGroup in Needham, Mass.
Consumers with good credit will likely qualify for co-branded cards as well as private label ones, so they have a wider range of options, he says.
"With a card that's issued by Shell or Exxon, those cards are typically just good at the gas station," says Moroney.
Watch where you fill Up
Private label cards are usually only accepted at that brand's gas station, so if you buy gas elsewhere, you won't get the reward. If you're using a co-branded card, your rewards may be dependent on the credit card company coding that merchant as a gas purchase.
"Any main label gas purchase should code as gas, but if you're going to a small off-brand gas place, sometimes it won't officially appear as a gas purchase," says Ridout. "If you're going to some out-of-the-way gas station that's not part of a large chain, you do run the risk of it not being coded as a gas purchase."
Consider How and When You'll Collect Rewards
Some rewards programs cap your rebate amount or set a minimum threshold for cashing out, so consider those details before signing up.
With most programs, "the longer you wait, the more points you accumulate, the more value you're going to get out of it," says Adil Moussa, a senior analyst focusing on the payment industry for Aite Group LLC, a research firm based in Boston. "Lower-denomination redemption will cost the cardholder a bit more than a higher denomination."
Some cards -- such as the Capital One No Hassle Cash Rewards Card and the TrueEarnings Card from Costco and American Express -- offer automatic redemption, while others require cardholders to jump through more hoops, says Lisa Hronek, research supervisor at Mintel Comperemedia.
Check the Rewards Cards You Already Have
If you're not a heavy gas user, Moussa says you might be better off with a general rewards credit card that allows you to earn points for purchases in other categories as well. In fact, some of these rewards programs are pumping up incentives by offering accelerated rewards in rotating quarterly categories including gas.
Cards with rotating bonus categories include Chase Freedom and the Discover More Card.
"Strictly gas-related cards are facing competition from companies like Chase or Citi," Hronek says. She predicts some card issuers will offer double or triple rewards on gas purchases as a quarterly category this summer.
Understand the Card's Terms
Irving cautions that private-label gas cards especially can "come with the same terms as those for high-risk, low-credit-worthy consumers."
That means consumers should watch out for high APRs, late payment fees, overlimit fees, and enticing introductory offers designed to lure consumers in need of credit. Some also charge an annual fee, says Ridout, so make sure you understand the card's terms and fees.
If you'd wipe out the rebate savings from a gas rewards card by paying a high APR or fees, Irving says it's smarter to use an "all-purpose Visa or MasterCard with more favorable APR terms."