Trillion Dollar Travel Sector Set to Expand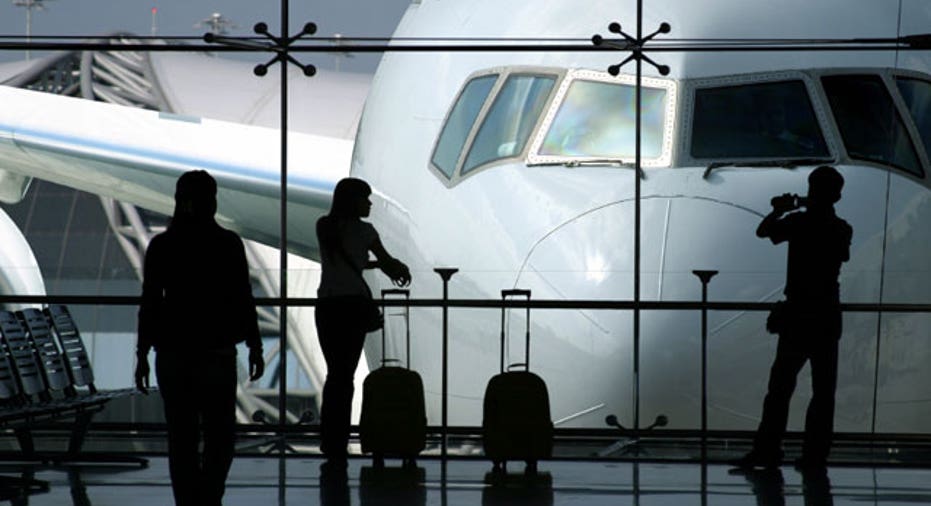 The travel industry is set for a robust recovery as confident consumers increase leisure spending and c-suites send more employees on the road to meet clients.
This is expected to accelerate the pace of growth of the global multi-trillion-dollar industry, directly and indirectly responsible for 9.5% of global GDP last year and some 266 million jobs.
Already starting to outpace other significant sectors, including financial and business services, the industry is on track to grow another 4.3% in 2014, according to the World Travel & Tourism Council (WTTC), buoyed by higher consumer spending.
"Profitability for travel companies should also start to edge up, bringing opportunities for further job creation in the process," said WTTC chief executive David Scowsill.
The travel sector has already been trending higher. Travel booking site Orbitz (NYSE:OWW) on Monday reported a 4% increase in revenue as bookings increased, while the firm forecast higher-than-expected sales for the current quarter.
Marriott International (NYSE:MAR) last month said increased demand in North America triggered higher room rates, leading to a better-than-expected rise in first-quarter profit.
Expedia (NASDAQ:EXPE) last week beat bottom-line per-share estimates by a penny and narrowed its quarterly loss as hotel stays and airline bookings pushed revenues up 19% to $1.2 billion.
On Tuesday, TripAdvisor (NASDAQ:TRIP) boasted a close to 10% increase in first-quarter earnings as sales increased 22% and traffic to the site soared 44%.
And on Thursday, Priceline (NASDAQ:PCLN) reported a 36% jump in first-quarter earnings on strong international bookings that helped lift revenues 26% to $1.64 billion. Its second-quarter view was light, but that seems more a reflection of its "name-your-own-price" tool that it says could weigh on sales growth, rather than slowing bookings.
The deals market around these tourism companies has also been heating up, signaling growing confidence in tourism boardrooms.
Hilton Worldwide (NYSE:HLT), which will report earnings on Friday, raised more than $2.3 billion last December in the biggest-ever hotel initial public offering. The stock is up 5% over the last five months, and Morgan Stanley (NYSE:MS) on Wednesday upgraded the hotel giant to "overweight."
Travelocity parent Sabre (NASDAQ:SABR) returned to the public markets in mid-April after spending eight years as a private company under the watch of TPG Capital and Silver Lake Management, which scooped it up for $5 billion, including debt, back in 2006.
And mid-priced hotel chain La Quinta (NYSE:LAQ), backed by Blackstone (NYSE:BX), raised $650 million last month in an April IPO, though its shares are down some 5% since then.
While leisure travel comprises the vast majority of total travel and tourism, companies are growing more confident with the rebounding economy, and thus more willing to send employees on the road.
Airlines tend to benefit from increases in business travel; however, they are still reeling from this year's harsh winter weather that triggered tens of thousands of flight cancellations in a matter of weeks -- amounting to hundreds of millions of dollars in lost revenue.
Delta (NYSE:DAL) in April posted a surprising jump in first-quarter profit despite canceling 17,000 flights in January and February. However, its rivals were not as successful, with United Continental (NYSE:UAL) posting a $609 million quarterly loss and JetBlue's (NASDAQ:JBLU) profit sliding by $6 million from 2013.
That aside, the Global Business Travel Association recently revised its travel growth forecast upward for 2014 despite the harsh Northeast winter, and hotel and online booking firms are starting to feel the positive effects of a rebounding sector.
The GBTA is now forecasting business travel spending in the U.S. to rise 7.1% this year to $293.3 billion, a substantial upgrade from its previous view of just 6.6% growth.
"Business travel growth is a leading indicator of job growth," GBTA chief operating officer Michael McCormick said in an April report. "The private sector has finally regained all of the jobs lost during the recession."