Traveling This Holiday Season? Here's Why You Should Book Your Airfare Now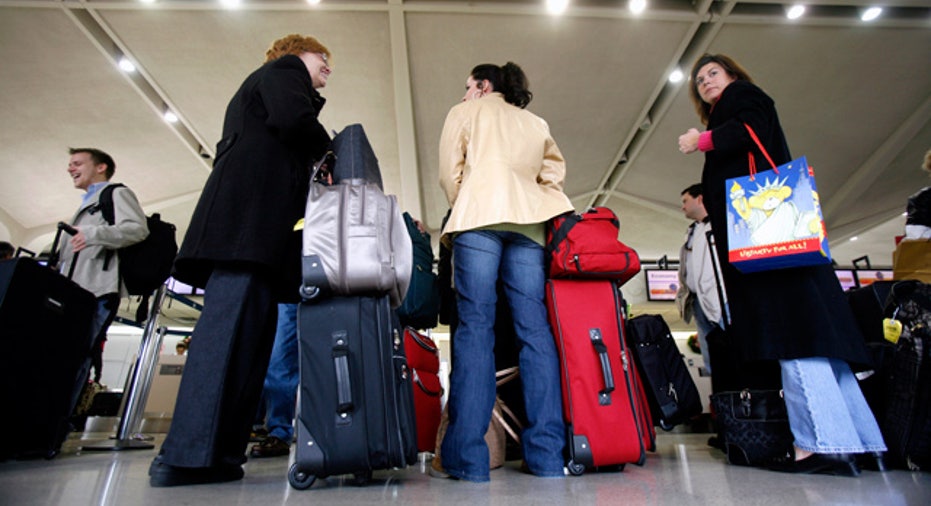 It is that time of the year again. The holidays are soon approaching.  If you are one of the millions of Americans flying to your holiday destination, the good news is airfares are lower this year.  Prices for flights this Thanksgiving holiday are about 7 percent below where they were a year ago according to Hopper.  The firm, which analyzes travel and airfare data, estimates airfare for the Christmas holiday is about 12 percent lower than last year.
"Fares are actually a little cheaper than last year domestically which is great.  We're still getting some knock-on effects from oil prices going down, filtering through to those less competitive markets so you're paying a little less for airfare," says Patrick Surry, research analyst at Hopper.
Surry says if you want to lock in a good deal for the Thanksgiving holiday, the key is to book your ticket before Halloween.  After Halloween, he estimates airfare will go up about $1.50 a day and then in the last 10 days or so before Thanksgiving, prices will shoot up about $6.00 a day on average.  He says travelers can find cheaper flights by flying on the least desirable days including Thanksgiving, the Monday before Thanksgiving, Black Friday and the Monday after Thanksgiving.  Traveling on those days could save about 20 percent or more.
Book Before Halloween
Surry says big cities are among the destinations seeing the biggest bargains this fall since many people tend to travel away from larger cities.  Airfare from Ft. Lauderdale to Newark/New York City has dropped more than 45 percent compared to prices this summer.  Airfare from Chicago to San Francisco is down 36 percent and flights from Philadelphia to Denver are about 50 percent cheaper compared to the summer.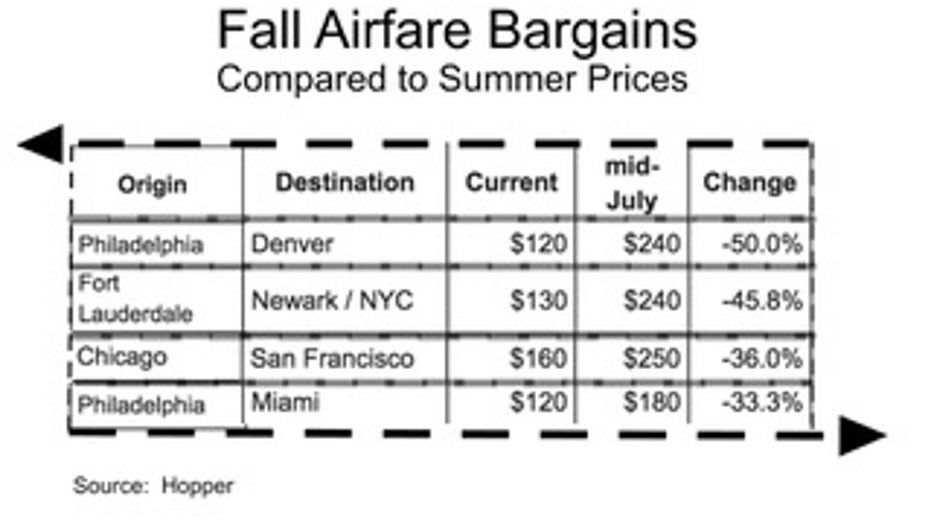 While you are booking your Thanksgiving flight, it may not be a bad idea to book your Christmas holiday destination too.  Based on historical data, Hopper estimates the best time to buy your Christmas flight is about 50 to 80 days before the holiday.  After that, prices start to creep up and then spike sharply about two weeks before the holiday.  Expect to save the most money if you fly on Christmas Eve, Christmas Day or New Year's Eve. If that doesn't work, try flying on Tuesday, December 20 or Thursday, January 5 for lower fares.
If you are looking for a winter getaway this holiday season, Surry says airfares to Europe are a bargain.   "There's been a whole bunch of bad news from Europe around terrorism, Brexit and the financial crisis.  People seem to be choosing to do more domestic travel than international travel," he says.  "We've seen a pretty big drop in international demand so if you do want to take a trip to Europe, we are seeing alot of deals right now."
Winter Holidays
Among the deals, a flight from Seattle to Barcelona is about 58 percent cheaper than it was a year ago.  Airfare from Denver to Paris is down 46 percent and a flight from Newark to Zurich is priced about 45 percent lower than it was a year ago.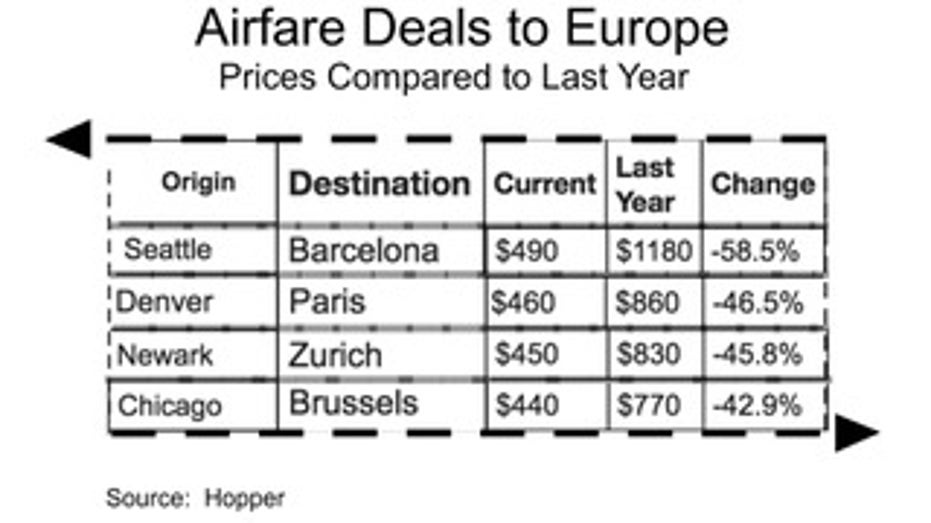 While there may be deep discounts on flights to Europe this holiday, it is more the exception rather than the rule.  Airlines tend to charge a big premium for holiday flights since it is the busiest travel time of the year.  Even though airfare is a little lower this year, Hopper estimates flights around the winter holidays can be priced as much as 75 percent more than non-holiday flights.  The best advice is to choose your travel dates wisely and book your holiday flights early.
Translation - Get on it.