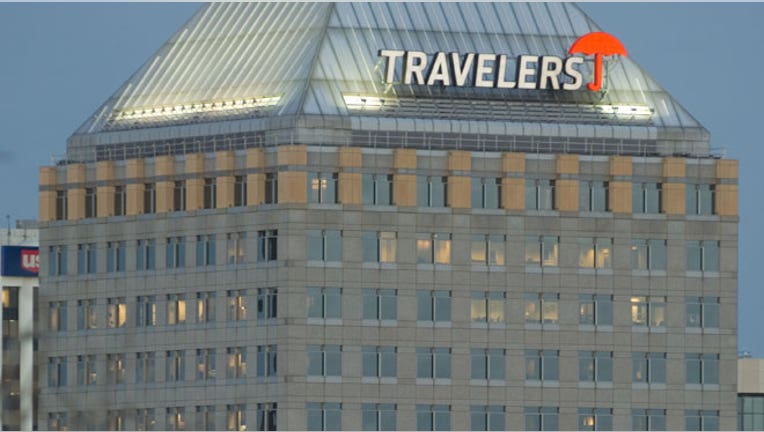 Travelers (NYSE:TRV) said its first-quarter profit narrowed but still surpassed Wall Street forecasts, as across-the-board price increases helped sales edge higher and losses from natural disasters declined.
The New York-based personal and property insurer reported net income of $806 million, or $2.02 a share, compared with a year-earlier $839 million, or $1.92. The results blew away average analyst estimates of $1.52 a share in a Thomson Reuters poll.
Shares of Travelers, a Dow component, were up 4.6% to $62.18 Thursday morning. Reflecting the improvements, Travelers' board lifted its quarterly dividend 12%, or by 5 cents, to 46 cents a share.
Revenue for the three months ended March 31 was $6.4 billion, up 2% from $6.28 billion, widely beating the Street's view of $5.7 billion.
The company has been one of the most aggressive in the industry about raising rates recently.
"Our renewal price gains in the quarter continued to be very encouraging," Travelers CEO Jay Fishman said in a statement. "We are extremely pleased with the pricing gains that our field underwriters have generated while maintaining strong and stable retention rates."
The company's business insurance group saw prices grow 8%. In financial, professional and international insurance, both renewal price change and retention rate increased. For personal, renewal premium change increased 4% in auto and 10% in homeowners.
A $152 million increase in earned premiums helped to offset a $39 million decline in net investment income, a reflection of lower reinvestment rates in the fixed income portfolio.
Travelers said pre-tax catastrophe losses were down to $168 million form $186 million last year. The same period in 2011 was impacted by major snow storms in Northeast U.S. and the devastating March earthquake and tsunami in Japan.
Net written premiums of $5.5 billion were up 1% from a year ago.