Travelers CEO Fishman Stepping Down, Will Be Succeeded by Schnitzer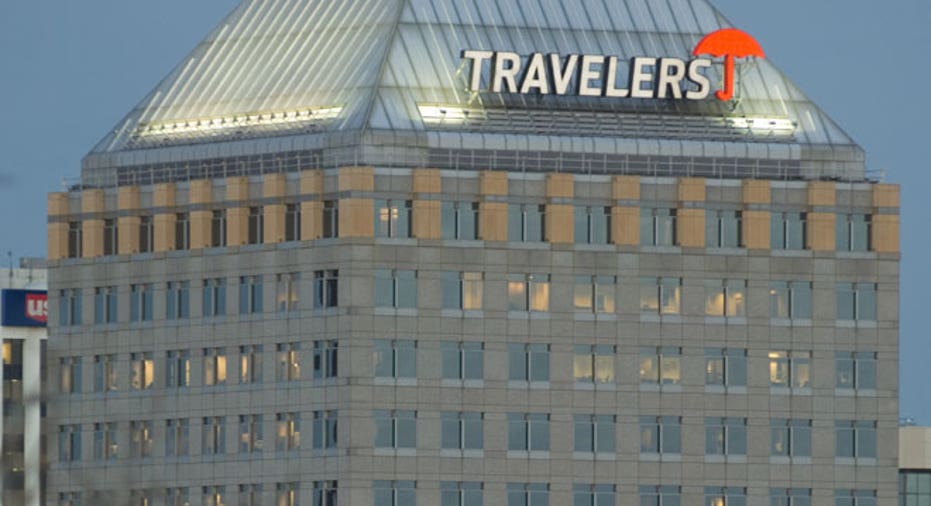 Travelers Cos. Inc. Chief Executive Jay S. Fishman is stepping down Dec. 1, handing over his job to Alan D. Schnitzer, who runs the company's largest segment.
Mr. Fishman, 62 years old, is battling a neuromuscular condition that has worsened in recent months. Mr. Fishman publicly revealed the diagnosis in November without providing additional detail about the exact medical problem, and in recent weeks has been using a cane or scooter to get around.
In a message to employees late Tuesday, he specified "it appears likely that I am dealing with a variant of Amyotrophic Lateral Sclerosis," or ALS. ALS is often called Lou Gehrig's disease.
Mr. Schnitzer, 49, is chief executive officer of Travelers' Business and International Insurance, the core of the company's operations. Some analysts and executive recruiters have speculated he would be Mr. Fishman's successor, citing his rapid promotions since joining the insurer in 2007.
Mr. Schnitzer previously was Travelers' lead outside counsel as a partner in the law firm Simpson Thacher & Bartlett LLP, where he advised corporate clients on a variety of transactions and general corporate-law matters.
Travelers is one of the best-known U.S. insurance companies, selling property and casualty policies to businesses, and car and home policies to individuals. It is the only insurer in the Dow Jones Industrial Average. One of the earliest of the big insurers to report earnings each quarter, its conference calls are closely monitored by Wall Street as a bellwether for the rest of the industry, and even for signs of the health of the U.S. economy, as the results insurers report often reflect broader trends.
In the company's most-recent earnings conference call, Mr. Fishman fielded questions about his health, and succession plans, saying he remained "very much on the job and fully engaged," and assuring analysts that a succession plan was in place.
John Dasburg, Travelers' lead director, said in a news release Mr. Schnitzer had "demonstrated readiness to lead the company."
Mr. Fishman will stay on at Travelers after Mr. Schnitzer's promotion "as part of the senior leadership team in the new role of Executive Chairman," Mr. Dasburg said.
Mr. Fishman said in the statement that "while the physical symptoms of my neuromuscular condition continue to progress, I am committed to actively engage as our Executive Chairman and am pleased to continue supporting Alan and the rest of our outstanding senior team."
The transition is occurring at a time when the insurance industry faces strong headwinds. Low interest rates are pressuring the income insurers earn on their bond-heavy investment portfolios. Also, insurers have had an increasingly difficult time raising rates on business-insurance policies, and some prices are declining, as the industry finds itself awash in capital.
Pension funds have been pouring money into the industry as a way to diversify and earn higher yields. Meanwhile, an absence of major hurricanes in the U.S. over the past couple of years has meant growing capital cushions at many companies. Some of these insurers are pushing prices down as they seek to put the money to work.
Those factors have led to a wave of consolidation, including ACE Ltd.'s $28.3 billion acquisition of Chubb Corp., announced last month. Those two companies are among Travelers' many rivals. Investment bankers and analysts say that Travelers could be either an acquirer or a target as the wave continues--or stay independent as one of the largest of the publicly traded insurers, at just over $30 billion in market capitalization.
Mr. Fishman is highly regarded for running delivering some of the strongest and most consistent profit margins in the industry. He also has implemented a large share-buyback program. Since May 2006 through 2014, the company returned $30.7 billion to shareholders through share repurchases and dividends, Mr. Fishman wrote in the annual report for 2014.
(By Leslie Scism and Erik Holm)