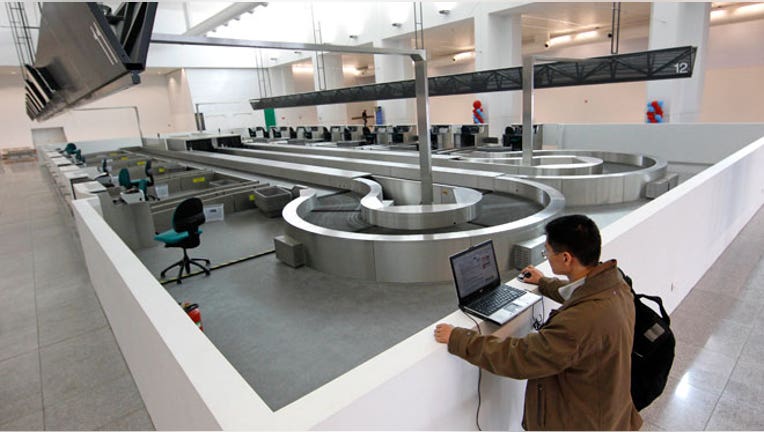 Mobile has transformed the way we do pretty much everything, and in 2015 it's going to be even more prevalent in the travel industry. From booking and tracking flights to special mobile only deals, travelers who embrace mobile technology will benefit a lot in the New Year.
"Mobile has caught on in the travel industry, as more travelers look to their phones to make their bookings and host their travel itineraries," says Henrik Kjellberg, president of Hotwire. "We expect the number of mobile bookings to grow exponentially as we head into another year of digital and social travel planning, with more travelers of all ages becoming more comfortable using mobile devices."
Consumers with mobile devices can already book flights, check in at the airport and get alerts if their flight is delayed. And soon, they will be using a phone as a room key and to make payments. "Mobile is making traveling much easier and producing efficiencies for vendors," says Bob Diener, co-founder of Getaroom.com and Hotels.com. "You'll start to see mobile used in other types of travel such as car rentals."
Users of mobile devices may also save more. According to John Morrey, VP and general manager of Expedia.com, people who are booking via their mobile device may be offered exclusive deals by the travel vendors that can save them anywhere from 20% to 40%. Morrey likens it to when the Internet became a major way to book travel.
One of the conveniences of using your mobile device for travel is the ability to do it yourself, and that DIY mentality will spread into other areas of travel, says Diener. For instance, Diener says he expects room service at many hotels to be replaced with a grab and go concept. Instead of a big menu in your room, there will be a kitchen type area in the lobby where you can grab and go on your own. "Instead of hiring staff across the board, the DIY in travel will expand dramatically in 2015," says Diener. "That will mean checking your own bags, grabbing your own food and checking yourself in everywhere."
Saving money is always top of mind for travelers, and there will be more ways to do that in 2015. One way travelers have always saved is to bundle their travel products, whether it's a car and hotel or a flight, hotel and car rental, and more of that is expected in 2015. "The best kept secret in travel is booking any two things at the same time will save you hundreds of dollars. There's really good value to be found in bundling."
Another way to save, says Diener, is to book early. Often people wait to the last minute to book a flight or hotel in hopes of getting a good deal, but he says people who book in advance will be rewarded with those savings next year. He says vendors want you to book in advance and will offer different ways to get you to do that, offering flash sales and discounts for travelers who don't wait to the last minute to book.
"Travelers come back four or five times before they make a decision" and with flash sales the vendors will try to get people to book on the spot and as a result save a lot, he says.