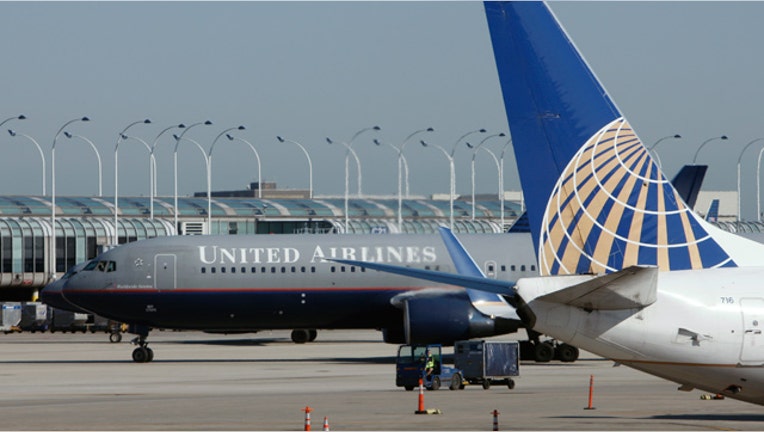 Feel like a royal, even if you aren't one
If the classic castles that serve as the backdrop on TV shows such as "Downton Abbey" get your heart racing, you're in luck. Across Europe, many highbrow historical sites have been transformed into hotels, offering those without a title access to a royal experience.
Even better news for commoners: Castle hotels can be less expensive than you might think. While a stay in Lady Hamlyn's apartment in the luxurious Chateau de Bagnols in Beaujolais, France, could set you back more than $2,500 a night, other royal residences can be had for rates that won't drain the family fortune.
"People travel to Europe to see the sights, so why not stay in one of them?" says Reid Bramblett of ReidsGuides.com. "A vaulted stone chamber in that medieval castle up on a hill will often cost less than a cookie-cutter room in the nondescript tourist-class hotels in the town below."
Join us on a tour of castles that have opened their doors to the not-so-manor-born -- and find out how you can feel like a royal, too.
Ireland
Location: County Mayo    Royal stay: Ashford Castle    Cost: Roughly $200 to $225 per person per night (from January through March)
"Ireland is famous for its grand old piles," says Laura Bly, USA Today travel writer, who checked into County Mayo's five-star Ashford Castle, a 13th-century stronghold, last spring. "The screaming deals that surfaced after the 2008 collapse of the Celtic Tiger economic boom have evaporated, but rates are still a bargain compared to much of Western Europe, particularly if you book a package during the offseason. And Ireland has cut its value-added tax rate, or VAT, to 9%, which effectively lowers prices at restaurants as well as accommodations."
For example, notes Bly, this year Ashford Castle offered a "stay two nights, get one free" deal on their website, good on selected midweek dates January through March. The deal included a full Irish breakfast, with regional cheeses and locally caught and smoked salmon, served beneath Waterford crystal chandeliers in a dining room named for British king (and former Ashford visitor) George V.
Scotland
Location: Stobo, Peeblesshire    Royal stay: Stobo Castle    Cost: Basic room rates run from $165 to $196 per person per night.
One of the enduring visions of the modern British monarchy could be that of Queen Elizabeth walking the grounds of Scotland's Balmoral Castle in her wellies -- corgis in tow. While that estate remains a private residence for the royal family, Stobo Castle -- known throughout the U.K. as a luxury spa retreat -- encourages its guests to walk around in bathrobes and sandals (no dogs allowed).
"It feels very elegant and old-school, almost like you are on a movie set," says Susan Moynihan, editor of Destination Weddings & Honeymoons magazine. "A lot of castles offer the same thing, so to have a spa inside one is a nice twist."
If you'd really like to indulge, book the Cashmere Suite, which -- true to its name -- features walls covered in claret-colored cashmere locally sourced from nearby Peebles. Uncork your complimentary bottle of Bollinger Champagne, don your slippers and prepare for a day of pampering (the spa also has a menu of half-day and individual treatments available for day trippers).
England
Location: Amberley, West Sussex    Royal stay: Amberley Castle    Cost: Rooms start at $480 per night; there are also specials and deals.
If you're pining for a stay at Highclere Castle, the English estate where the TV show "Downton Abbey" shoots, you're out of luck. While the castle owners, the Earl and Countess of Carnarvon, allow tours and events to be held at the buildings and on its grounds, there's no hotel (yet).
The nearby county of West Sussex, however, does contain one of the U.K.'s most luxurious hotels: Amberley Castle. Dating back to the 10th century, the Relais & Chateaux property was once inhabited by Henry I. Destination Weddings & Honeymoons considers it a prime spot to exchange vows or celebrate a special occasion. With only 19 rooms though, the hotel books up quickly, especially if there's an event being held there. Keep this in mind if you're planning a family reunion.
Carole Terwilliger Meyers, travel writer, thought the intimate setting offered the perfect royal details. "We were picked up by a shuttle from the castle, which turned out to be (driven by) one of the owners in (his) own Land Rover. I loved that it was small and intimate for a castle, almost cozy. They were big on the little touches," Meyers says.
France
Location: Lyon    Royal stay: Chateau de Bagnols    Cost: Starting at $409 a night
For sheer romanticism, it's hard to beat Chateau de Bagnols, a fully restored 13th-century vineyard castle less than 20 miles from Lyon, in France's Beaujolais region. Now a five-star resort, the chateau boasts enough authentic touches to make any history lover oh-la-la, including stone towers, a moat, a drawbridge, and Renaissance-era wall and ceiling paintings. "It's a remarkable symbol of the 'art de vivre a la Francaise,'" says Stanislas Hayaux du Tilly, the hotel spokesman.
Besides its sumptuous interiors, including the apartments of the chateau's former owner, Lady Helen Hamlyn (widow of British publishing magnate Lord Paul Hamlyn), the hotel lies smack in the middle of some of France's best gastronomy. The castle's restaurant, Salles des Guardes, has a wall-long Gothic fireplace, where a coat of arms above marks a royal visit from Charles VIII in 1490. C'est bon!
Germany
Location: Bacharach    Royal stay: Burg Stahleck    Cost: From about $35 per person per night for a double room with breakfast
"Germany is perhaps the uber country for castles," says Bramblett, noting that there are dozens that operate as hotels, "from the half-timbered villages of Bavaria to the plains of Saxony." One of his favorites: Burg Stahleck, a 12th-century castle overlooking the Rhine River that has the requisite round turrets, high walls and fairy-tale towers. Hillside vineyards and a view of the nearby town of Bacharach add to the ambiance.
Sounds pricey, yes. But in reality, Burg Stahleck is a hostel that charges just $35 per night for a bed; dinner is a bargain for an additional $10 (membership in a national youth hostel association is required, but applicants can be any age). "The rooms are achingly plain -- little more than a desk and some wooden bunk beds," Bramblett says. "But the setting can't be beat."
Italy
Location: Tuscany    Royal stay: Castello di Gargonza    Cost: Rates start at $208 for a double, $227 for an apartment
While Northern Europe is considered castle central, Bramblett says travelers can look farther afield for castle hotels with historical ambiance: "They're all over Europe, from Spain to Greece."
In Italy, Bramblett recommends Castello di Gargonza, in the Tuscan mountains between Arezzo and Siena. "Its rooms and apartments -- all wood-beamed ceilings and terra-cotta floors, the nicer one with fireplaces and kitchenettes -- are carved from the peasant houses and outbuildings that snuggle around the crenellated central keep," he says. The castle has a swimming pool and a restaurant outside the gate -- and for those who want a connection to the 21st century, the complex has Wi-Fi.
Spain
Location: Salamanca    Royal stay: Parador de Ciudad Rodrigo    Cost: Starting at $117 per night for a standard double-bed room
In Spain, castle hotels -- as well as luxury lodging in other historically significant buildings such as monasteries, fortresses, palaces and convents -- are known as "paradores." Run by the government, the paradores system has helped restore many of the country's top heritage sites.
Within Spain for a special retreat or occasion, Destination Weddings & Honeymoons recommends Parador de Ciudad Rodrigo, a 14th-century castle that sits on a sheer drop above the Agueda River valley -- not only for the views, but for the food. According to the magazine: "Whether you celebrate with sangria beside a suit of armor in the Rio Agueda banquet hall or outside on the grounds, Salamanca cuisine (Iberian hams, local sausages) takes center stage."
Portugal
Location: Obdios    Royal stay: Pousada de Obidos    Cost: Around $253 (weekend in May)
Portugal also has a system of state-run hotels in historic buildings called pousadas. Many of the pousadas make a special effort to have restaurants that serve regional cuisine and wines, such as the country's crisp vinho verde or justly famous ports.
In the Lisbon region, Pousada de Obidos is installed in the medieval Castle of Obidos, which is awaiting classification as a World Heritage site by UNESCO. The Moorish castle dates back to the 12th century and the entire town is surrounded by a medieval fortress. Considered a refuge by Portuguese queens over the centuries, modern Obidos is known for its Holy Week festivities, as well as the International Chocolate Festival held every March.
Malta
Location: Mdina    Royal stay: Xara Palace    Cost: From about $294 per night (weekend in May)
While Malta might not be the first European country that comes to mind when booking a vacation, the island nation was a stronghold for the Knights of the Order of St. John (also known as Knights Hospitaller) during the 16th century. Its strategic position in the Mediterranean meant that nobles from its ruling countries, which included France and Spain, established fortified castles and palaces.
One of these, the Xara Palace in the medieval city of Mdina, is a luxury Relaix & Chateaux hotel. Formerly owned by the noble family Moscati Parisio in the 17th century, the hotel offers modern conveniences -- Jacuzzi tubs, heated towel racks in marble bathrooms -- with historic touches such as an 18th-century wooden door carved by Italian sculptor Paulo Cellini. Both of the hotel's two restaurants offer al fresco dining in the summer; De Mondion's terrace has views out to the water, where Malta's frequent fireworks displays are held.