Travel in Your Future? Talk to Plnnr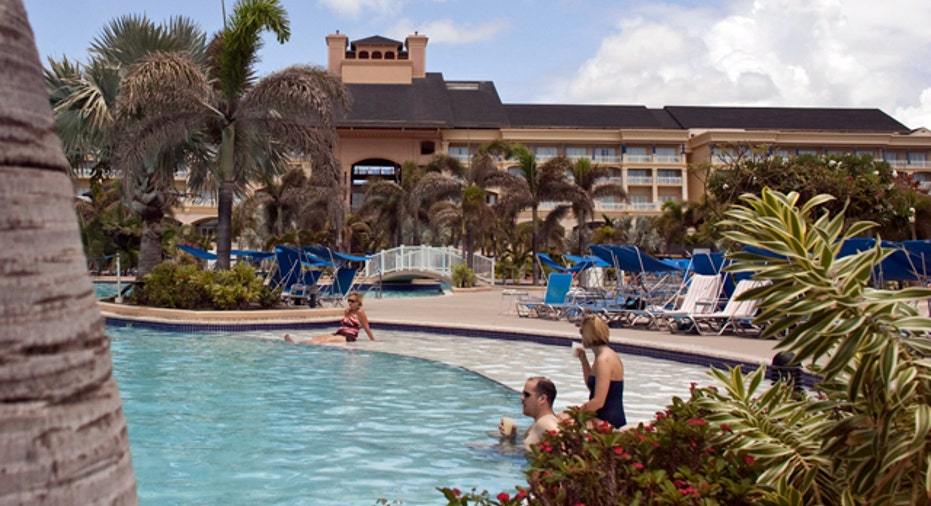 Welcome to OnSale at FOXBusiness, where we look at cool deals and insane bargains.
A travel agent, right at your fingertips and for the right price. And when it comes to the mobiile market, Greenies now have a new option. The iPad 2 occupies yet another retailer's shelves and connect your computer to your TV sans wires.
Concierge to Go
Planning to pay a visit to a city you've never seen this summer, but don't know where to begin when it comes to sorting through the sights? Enter Plnnr.
A self-proclaimed "personal tour guide," Plnnr knows the ins and outs of 18 cities (so far) around the world. The site asks you to respond to a few questions, enter your destination of choice, and then puts together an itinerary to suit your needs. Facebook users can login through their accounts, pick a theme, what they like to do outdoors, if they'll be traveling with family, along with several other questions.
Then, Plnnr asks if you're all about jam-packed days--"intensity"--and how much you want to spend (You can compare hotel prices, too). It even factors in travel time between tourist attractions.
Not happy with what the site gives you once you've clicked through? That's OK. Revise some of your responses and see what pops up. A full vacation itinerary....free.
Green Phone
Sprint just launched a new green phone.
The energy-efficient Samsung Replenish is made with recycled materials and runs on Android 2.2, Froyo. It has a 2MP camera and camcorder, a 2.8-inch QVGA display and is Wi-Fi and GPS capable. The phone also includes a postage-paid envelope so you can ship your old phone to be properly recycled.
The phone retails for $49.99, and Sprint is taking $10 off the monthly bill for those who purchase it. With all that money saved, and if you're feeling extra-earth-friendly, you can pick up the solar charger back panel for $29. The phone ships May 8. Get yours at Sprint.com.
Tablets for Tots
How appropriate: the hottest tech toy, Apple's (NASDAQ:AAPL) iPad 2, is now available at Toys R Us stores.
From across the country, select stores are stocking the highly-coveted tablet. Click here to find a ToysRUs near year carrying the device.
Wii Bit Less
Speaking of Toys R Us, the retailer has slashed prices on Nintendo's Wii console, to $169 to from $199. Best Buy (NYSE:BBY) also dropped prices on the Wii. (This follows the price cut last fall, at which time Nintendo decided to lower it from $249) and Target (NYSE:TGT) applied the $30 discount to various bundles. (OnSale is wondering what's in the works from the creative folks at Nintendo…)
Cordless Content
Brace yourselves: Wireless content streamed from computer to TV set will soon be yours, and it won't leave a substantial dent in your wallet.
A company called CompuExpert, a division of Digital Interactive Systems, is bringing the McTiVia to the United States. McTiVia, which took home Macworld's Best in Show award for 2011, resembles a wireless router and connects to your TV through an HDMI cable and can be accessed by up to eight different household computers.
Any content from your computer--photos, videos, music--can be controlled through the McTiVia via mouse or keyboard. It's expected to be available in late May for $199.
Know of a killer deal or insane bargain? E-mail the goods to OnSale@FOXBusiness.com and share the wealth.