TransCanada gets presidential permit for Keystone XL pipeline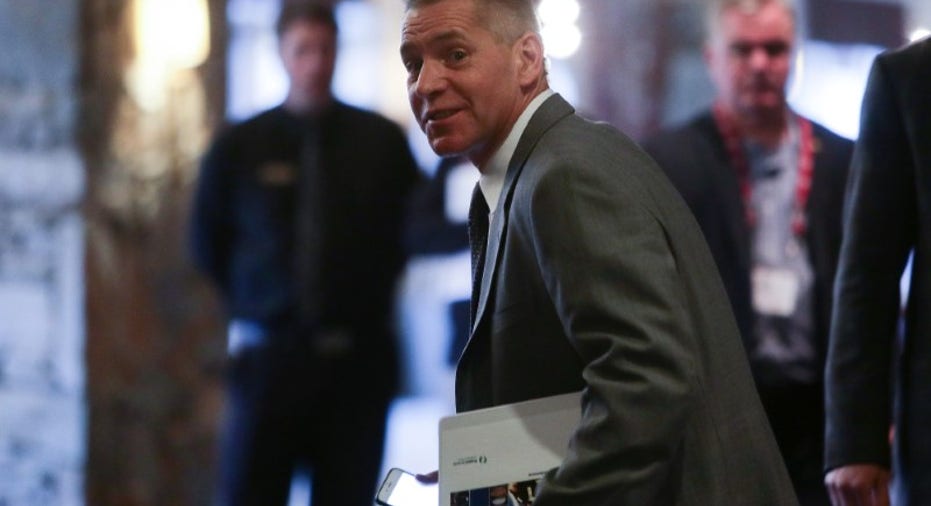 TransCanada Corp said on Friday the U.S. Department of State issued a presidential permit for the construction of the Keystone XL oil pipeline, a project blocked by former President Barack Obama.
President Donald Trump will make an announcement on the pipeline at 10:15 a.m., White House spokesman Sean Spicer said in a post on Twitter.
Trump signed an executive order to advance the project, which will link Canadian oil sands to U.S. refiners, soon after taking office in January, saying it would create thousands of jobs.
Obama had said the pipeline would do nothing to reduce fuel prices for U.S. motorists and would contribute emissions linked to global warming.
A senior administration official told Reuters that Trump will make the announcement alongside TransCanada Chief Executive Russell Girling and Sean McGarvey, president of North America's Building Trades Unions.
"Our Government has always been supportive of the Keystone XL pipeline and we are pleased with the U.S. decision," a spokesman for Canada's minister of natural resources said.
"The importance of a common, continental energy market cannot be overstated," he added.
The move marks the beginning of lengthy process, which will involve getting approvals from state regulators. The project could also face legal challenges.
TransCanada tried for more than five years to build the 1,179-mile (1,897-km) pipeline, until Obama rejected it in 2015.
The company resubmitted its application for the project in January, after Trump signed the executive order smoothing its path.
Expedited approval of projects is part of Trump's approach for a 10-year, $1 trillion infrastructure package he promised on the campaign trail.
The multibillion-dollar pipeline would bring more than 800,000 barrels per day of heavy crude from Canada's oil sands in Alberta into Nebraska, linking to an existing pipeline network feeding U.S. refineries and ports along the Gulf of Mexico.
(Reporting by Ahmed Farhatha in Bengaluru and Denny Thomas in Toronto; Editing by Sai Sachin Ravikumar and Saumyadeb Chakrabarty)