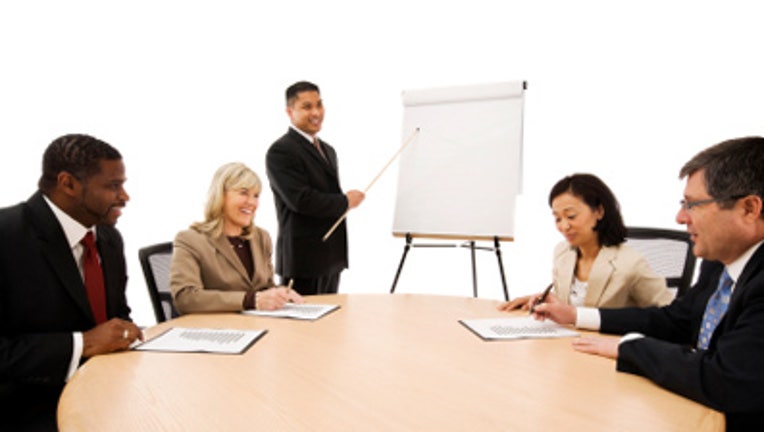 The current economic climate has made it hard for some entrepreneurs to grow and expand, but some have been able to buck the trend.
Ernst & Young recently released the winners of its Entrepreneur Of The Year program that highlights some of this country's high-growth entrepreneurs who are bucking the current economic trends and creating jobs.
In collaboration with Ewing Marion Kauffman Foundation, Ernst & Young examined 600 companies named as finalists in this year's program to get a sense of what sets these companies apart. In a report called "Defying Gravity: High-Growth Entrepreneurs Buck the Macroeconomic Factors Challenging Other Companies" they identified eight unique factors that separate successful entrepreneurs from others in the business world.
I had the opportunity to speak with Bryan Pearce, the Americas Director, Entrepreneur Of The Year for Ernst & Young, about five of the factors from their list of eight that were either personality and trait-driven.
Have a Unique Perspective on Risk. Successful entrepreneurs don't take no for an answer and they don't fear failure. Pearce points out that "they don't view risk the same way we do," which allows these entrepreneurs the psychological freedom to explore opportunities that would scare most conventional business thinkers. Their research found that 34% of the entrepreneurs in their pool of finalists believe they are born with the propensity to take risk.
Communicate Vision and Instill Passion. Great entrepreneurs must be able to move an idea to reality in order to be successful. Accomplishing this requires working through others; entrepreneurs must create and communicate their vision in a way that generates enthusiasm and inspires action. According to Pearce, the entrepreneurs selected for the program all have an "uncanny ability to communicate their vision and instill their passion in everyone they touch."
Demonstrate Resilience and Rapid Recovery. Entrepreneurs who thrive accept the potential for failure and embrace failure when it happens. The root of their strength is that they don't necessarily see themselves or their partners as failures; their focus is on learning and adjusting as opposed to wallowing in self-pity or seeking out scapegoats. They always find a way to get back on track quickly, which means they have little time for playing the blame game.
Do What They Do Best: According to Pearce, top entrepreneurs stick to their core competencies and outsource the rest. The ability to identify and then let go that which is outside the scope of their expertise is what enables these entrepreneurs to rapidly grow their organizations. Scalability has always been fundamental to taking a start-up and building it into a successful enterprise. Creating scalability starts with selecting and hiring the right people.
Preserve What They Build.  Pearce notes that for many entrepreneurs founding a business is like creating a child. It's a labor of love that they have a strong personal investment in. Personal attachment is often why founders like Steve Jobs and Howard Schultz return to the businesses they started during turbulent times.
Michael "Dr. Woody" Woodward, PhD is a CEC certified executive coach trained in organizational psychology. Dr. Woody is author of The YOU Plan: A 5-step Guide to Taking Charge of Your Career in the New Economy and is the founder of Human Capital Integrated (HCI), a firm focused on management and leadership development. Dr. Woody also sits on the advisory board of the Florida International University Center for Leadership. Follow Dr. Woody on Twitter and Facebook