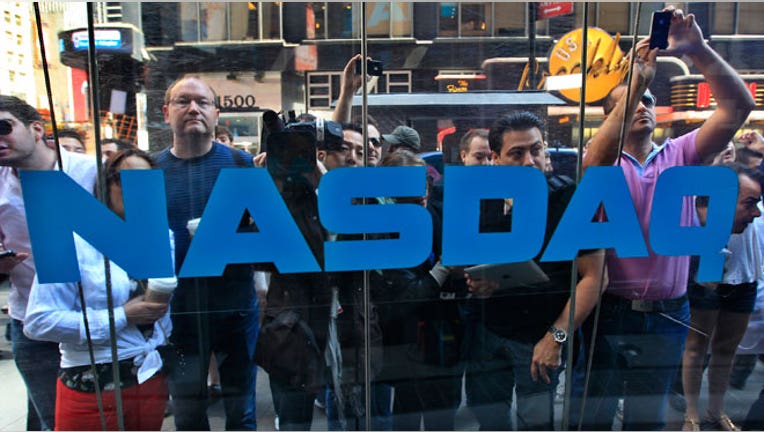 Hurting from an industry-wide trading slump, Nasdaq OMX Group (NASDAQ:NDAQ) revealed on Wednesday a 19% drop in third-quarter profits, weaker-than-expected revenue and shrinking market share.
Shares of the No. 2 U.S. exchange operator were flat on the mixed results.
New York-based Nasdaq said it earned $89 million, or 52 cents a share, last quarter, compared with a profit of $110 million, or 61 cents a share, a year earlier.
Excluding one-time items, it earned 62 cents a share, topping consensus calls from analysts by two pennies.
However, revenue dropped 6.2% to $409 million, slightly trailing the Street's view of $412 million.
"Despite the low level of trading activity, we remain focused on the factors that allow us to continue to win in our markets, and position us ideally for when a higher level of trading activity resumes," CEO Bob Greifeld said in a statement. Greifeld noted that U.S. and Nordic equity volumes have tumbled 30% year-over-year.
Underscoring the trading slump, Nasdaq said its cash equities trading revenue dropped to $47 million in the third quarter from $67 million the year before. The exchange noted the year-earlier period featured "substantial" market volatility and volumes during the European debt crisis and U.S. debt ceiling fiasco.
Nasdaq, a rival of NYSE Euronext (NYSE:NYX), also said it handled just one in five stock transactions, the lowest level since the beginning of 2010, Dow Jones Newswires reported.
Meanwhile, Greifeld addressed the Facebook (NASDAQ:FB) initial public offering debacle, saying the compensation plan for firms like Knight Capital Group (NYSE:KCG) that were hurt by trading glitches at Nasdaq is under the Securities and Exchange Commission's "control."
He said he can't predict what the SEC will do, but it is "reasonable" to expect the agency will rule on a plan by the end of the year.
Shares of Nasdaq dipped just 0.08% to $24.10 in early trading on Wednesday, leaving them down about 1.5% on the year.