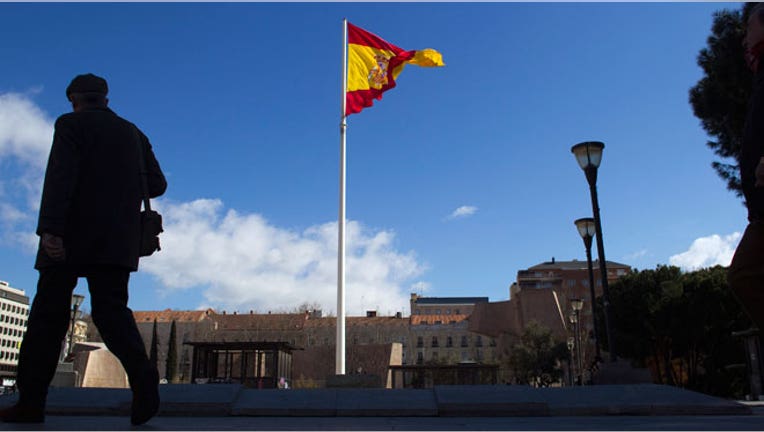 Italian and Spanish yields jumped on Monday while German yields hit 2013 lows, with investors viewing the euro zone's push for a levy on Cypriot bank savings in exchange for a bailout as a dangerous precedent.
Analysts said the Cyprus deal risked sparking a new episode of contagion in the region and some expect safe-haven Bund futures to test levels close to their all-time highs.
In a shift from previous rescue packages, euro zone finance ministers want Cyprus to tap savers' cash in order for the country to receive 10 billion euros of financial aid.
The move sparked fears of a run on some banks in the region and worries that similar extraordinary measures might be taken if other indebted euro zone sovereigns needed funding help.
"The crisis is back," one trader said.
The Cypriot bailout deal pushed yields among highly indebted euro zone countries higher, including those on bonds issued by Spain and Italy, viewed as the sovereigns most at risk of requiring aid.
The cost of protecting debt issued by sovereigns on the euro zone's periphery also rose.
Italian 10-year yields at one point rose 11 basis points to 4.72 percent and were last at 4.68 percent. Equivalent Spanish yields rose 15 bps higher to 5.08 percent and were last at 5.06 percent.
Italian 10-year yields were last at 4.68 percent and Spain's at 5.06 percent.
"What they've done is a fundamental change in terms of how deposits are viewed in terms of safety. It's a clear danger of contagion spreading to Spain and Italy, etc," said Lyn Graham-Taylor, rate strategist at Rabobank.
"If you're a Spanish depositor would you keep your savings in Spain or move them to Germany?"
Bund futures were last 64 ticks higher on the day at 144.03, while cash 10-year German yields fell as much as 8 basis points to 1.37 percent, their lowest this year. Two-year German yields hit their lowest since Jan. 2 at 0.001 percent.
UBS technical strategist Richard Adcock saw Bund futures rising to at least 146.15. The contract hit a high of 146.89 last June during the Greek elections, when fears of a euro zone break-up reached a peak.
BUYING OPPORTUNITY
Some analysts said the rise in peripheral yields was an opportunity to buy. ING rate strategist Alessandro Giansanti said the spread between Italian and German 10-year yields could widen to 370 bps in the near-term from 330 bps currently, but that would be a good level to buy Italian bonds again.
"The impact may be more or less short-lived. Cyprus is an isolated event, I don't see haircuts in deposits in bigger countries, " Giansanti said, adding that the European Central Bank's so far untested bond-buying programme should continue to cap peripheral yields.
Cyprus's fractious 56-member parliament will vote on the plan later on Monday. Approval is far from a given: no party has an absolute majority and three parties say outright they will not back the tax. A vote initially planned for Sunday was rescheduled to give more time to build a consensus.
The uncertainty was felt in the illiquid Cypriot bond markets. The June 2013 yield more than doubled to almost 70 percent, while the yield on a February 2020 rose by more than a point on the day to 10.4 percent.