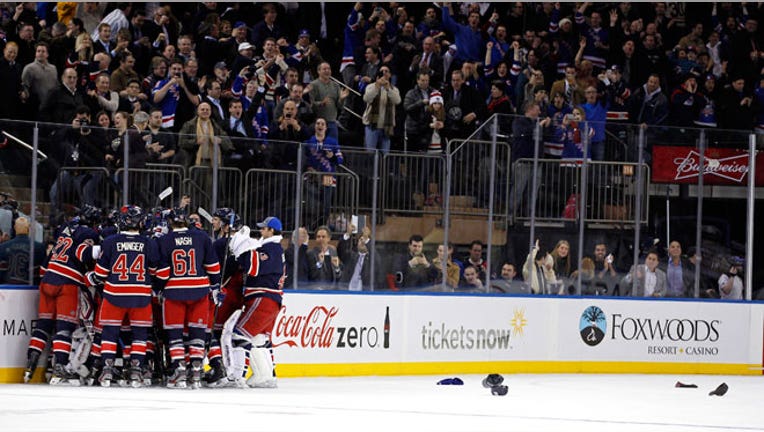 Traders cheered on the New York Rangers after the team clinched a Stanley Cup berth, bidding up shares of Madison Square Garden (NASDAQ:MSG).
The Rangers won the NHL's Eastern Conference playoffs with a 1-0 win over the Montreal Canadiens on Thursday. With the Game 6 victory, the Rangers advanced to their first Stanley Cup Final since 1994. The Chicago Blackhawks and Los Angeles Kings are playing for the last spot.
MSG, which owns the Rangers, the NBA's New York Knicks and the namesake arena, rallied 3.6% to $54.99 late Friday morning. The stock was up more than 5% earlier in the session.
Friday's rally put MSG in positive territory for the month of May. On May 2, MSG reported higher revenue for its sports, media and entertainment segments, although the company's third-quarter profit was cut in half.
The optimism surrounding MSG also follows Steve Ballmer's $2 billion deal to buy the Los Angeles Clippers, leaving traders to wonder how much the Knicks could fetch in a hypothetical sale.
The Clippers were valued at $575 million in the most recent Forbes estimates. The Knicks were given a value of $1.4 billion, the highest in the league.
If the Clippers deal goes through, it would mark the highest price ever paid for a professional basketball team. The Milwaukee Bucks were recently sold for $550 million.