Toys Return to the Traditional at 2011 Toy Fair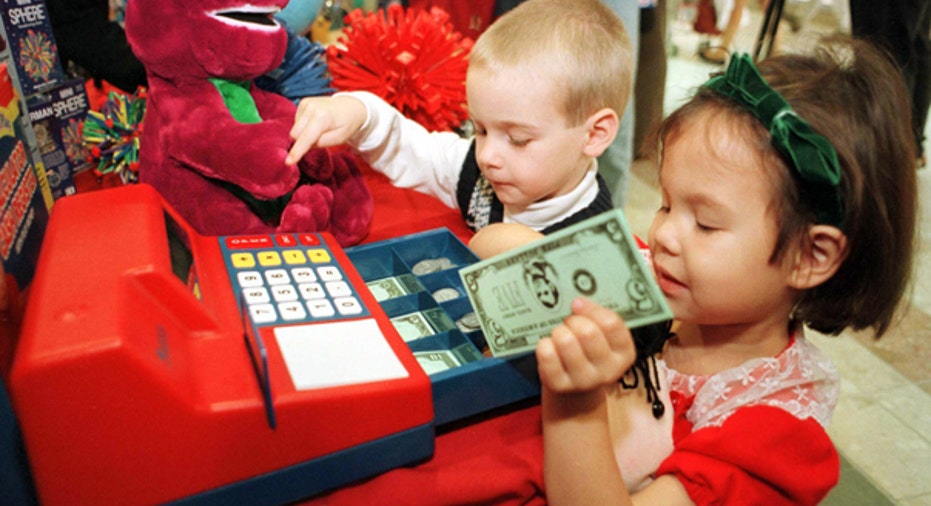 This year's New York Toy Fair was alive with the electronic hum of innovative games and the unmistakable whirr of bike chains, but there might be a more quiet movement brewing: the return to traditional toys.
"In an odd way I feel like we're one the forefront of another groundbreaking movement in toys," says Paul Lowrie, owner of William Randall Publishing and maker of "Chat Pack" questions. "Everyone thinks of technology, electronics and video games as being groundbreaking, but we're all used to that. Something that connects us to others and makes us have a conversation with others, that's groundbreaking."
According to a release from the Toy Industry Association, "Brain-challenging toys and games that encourage logical thinking, strategy and mind puzzles; sports, dance and role play products that foster active play…will saturate the market in 2011."
Check out: 10 Tech-Free Toys Your Kids Will Love
Lowrie's Chat Pack questions requires players to give thoughtful answers to questions like, "If you were given 5,000 ping pong balls what would you do with them, and why?" Lowrie says the game can be used at the dinner table or for journal writing in addition to game play.
Lowrie said that because there are more children born every year, every few years there's a "whole new crowd" of kids who games and toys become "new" to.
"A lot of the kids today grew up in a culture that is less interactive on a personal basis, and toys that bring them back to that world will be something wonderful to them," says Lowrie.
In 2010, U.S. retail sales for toys totaled $21.87 billion, a 2% increase from 2009's total of $21.46 billion, according to market research group NPD. However, youth electronics sales fell 22% for the year.
"Oddly I think toys like the Wii and Rockband and other family-play video games have actually led people back into the living room to play with one another, and anytime games do that it's better for everyone," says Kate Ryan Reiling, owner and creator of Morphology  game board.
Kids are inherently able to learn better with something tangible, and little kids love to feel things, she says.
"Staying in is the new going out, and there is a sense of wanting to continue to connect with others. "I don't know if it's a pushback from technology, but I think people are playing more games."
One of the reasons traditional games may be growing in popularity is because board games "level the playing field" with parents and friends, says Reiling.
But parents need to do more than just level the playing field, according to Neil Kay, CEO of Cisco Sales Corporation, maker of the "Digi Piggy" digital piggy bank.
"Parents have to teach kids a lot of stuff, but they really need to teach them how to deal with money," says Kay. "Look how their parents have screwed up not saving!"
Anytime a kid can use a toy to meet goals, it's a good thing, Kay says, and the best way to do that is through traditional game play.