Toys 'R' Us Names IPO Veteran David Brandon As Its Next CEO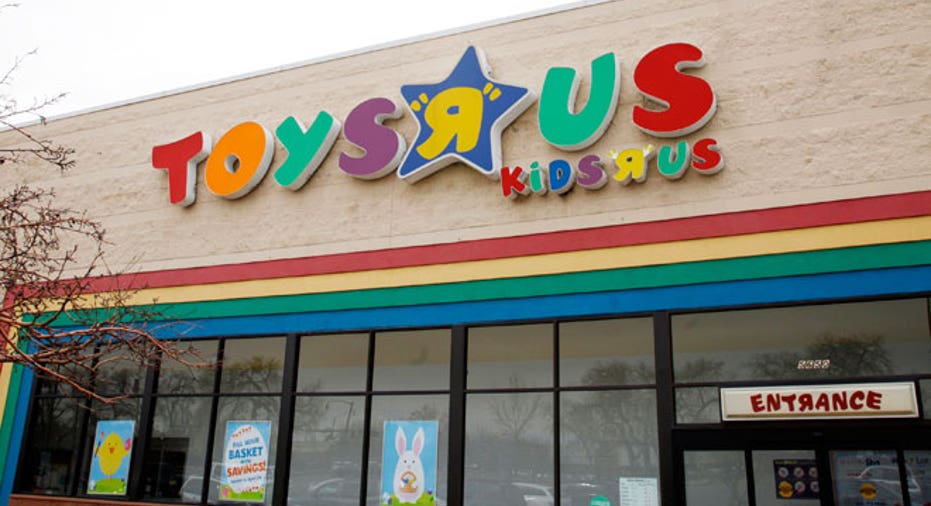 Toys "R" Us Inc. appointed a new chief executive with little retailing experience but a track record of taking companies public.
David Brandon, the former CEO of Domino's Pizza and Valassis Communications Inc., will become chairman and CEO of the big box toy retailer on July 1. The appointment could point the way to an eventual exit for the three private-equity firms that bought Toys "R" Us for $6.6 billion before the financial crisis, but have been stuck there as the company's weak financial performance made a public offering unlikely.
Bain Capital Partners LLC, KKR & Co. and Vornado Realty Trust bought the company in 2005 and had hoped to exit the investment with an initial public offering a few years ago, but they disagreed over exact timing, and then the window closed, people familiar with the situation have said.
Mr. Brandon, 63 years old, will join the company as its financials are improving. Toys "R" Us swung to a fourth quarter profit after doing a better job with pricing and promotions during the crucial holiday season, narrowing its full-year loss to $292 million from $1.04 billion a year earlier. Sales for the full year fell slightly to $12.4 billion, from $12.5 billion a year earlier.
The incoming CEO is a known quantity to Toys "R" Us's private equity owners. Mr. Brandon joined Domino's in 1999 when it was owned by Bain Capital, then took the company public in 2004. Before that he had spent 20 years at direct mail company Valassis, the last 10 of which as CEO. He took that company public in 1992.
"In many cases, they are similar situations," Mr. Brandon said of Dominos and Toys "R" Us. "They are both great global brands."
Mr. Brandon acknowledged that at some point the private equity owners will seek to exit the business, but said there was no immediate plan to do so. "The focus now is on execution, performance and growth," he said. "If we stay focused, the ownership situation will resolve itself."
The new CEO stepped down at Dominos in 2010 to become the director of Intercollegiate Athletics for his alma mater, the University of Michigan. He left that post in October.
At Toys "R" Us, Mr. Brandon will replace a longtime company executive Antonio Urcelay, who will retire. Mr. Urcelay was named CEO in 2013 following the departure of Gerald Storch, who had led the company for years. Mr. Urcelay put in place a plan that executives internally call "fit for growth" that emphasizes doing a better job with the basic blocking and tackling of retailing, which appears to be delivering some results.
Mr. Brandon said he planned to continue with many of those initiatives. "The company needs to put itself in a position where it can complete globally," he said. "It's about performance and execution."
He said he isn't bothered that he is coming to the hypercompetitive business of selling toys with little retailing experience.
"When I got to Domino's, I wasn't a pizza guy either," Mr. Brandon said. "There is a huge advantage for a leader to come into a situation with a new set of eyes and challenge the status quo."
Mr. Brandon pioneered digital ordering at Domino's. When he joined the company in 1999, 90% of orders were taken over the phone, he said. Today, 50% of orders are done digitally via a mobile phone or the Internet.
"Customers want it when they want it and how they want it," he said, referring to the upheaval that e-commerce has brought to shopping habits. "I've been through that transformation in one industry and think I could bring experience that could be helpful."
(By Suzanne Kapner)