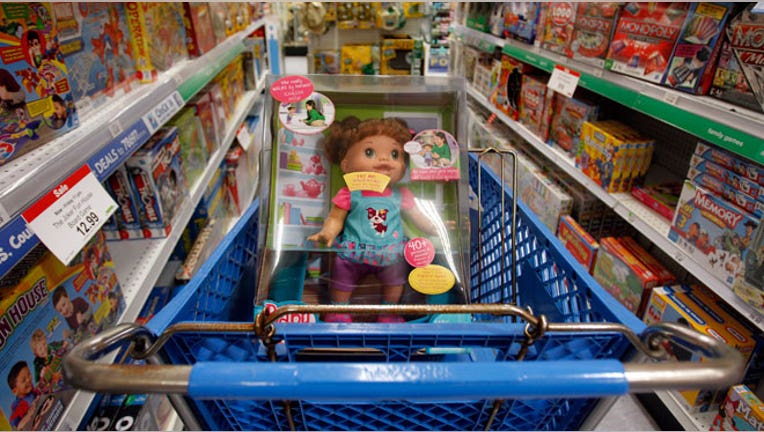 Shares of toy maker Hasbro (NYSE:HAS) slumped 4% Friday morning after the maker of Nerf footballs and Monopoly games warned its fourth-quarter sales will likely miss estimates and disclosed plans to slash 10% of its workforce.
The setback at Hasbro comes as the toy company suffered from weaker-than-expected holiday sales both at home and abroad.
The maker of Transformers and G.I. Joe projected preliminary fourth-quarter revenue of about $1.28 billion, which is well below the Street's view of $1.40 billion.
"We had a number of strong product initiatives, but consumer demand through much of the holiday season was less than anticipated in both the U. S. and certain international markets," CEO Brian Goldner said in a statement.
Despite the fourth-quarter miss, Hasbro said it experienced double-digit growth in emerging markets and achieved profitability in most major emerging markets a year ahead of schedule.
For the full year, Hasbro sees 2012 non-GAAP EPS of $2.73 to $2.75 on a 4.7% slide in revenue to about $4.09 billion. Analysts had been calling for more robust EPS of $2.85 on sales of $4.21 billion.
To combat the disappointing performance, Hasbro said it plans to cut about 10% of its workforce. The company sees 2013 charges of $20 million to $30 million due to the reductions, facility consolidation and process improvements.
Hasbro said its cost-cutting moves should begin delivering savings this year, with full recognition in 2015. The company has established a goal of generating $100 million of annual cost savings.
"We fundamentally believe our strategy is sound and we remain confident in our ability to drive profitable long-term growth through brand innovation," said Deb Thomas, Hasbro's chief financial officer. "We believe a reduction in ongoing costs in a challenging environment will deliver the greatest long-term return to our shareholders."
Still, Wall Street punished Hasbro, sending shares of the Pawtucket, R.I.-based company dropping 4.27% to $36.81. The slide cuts Hasbro's 2013 gain to just below 4%.