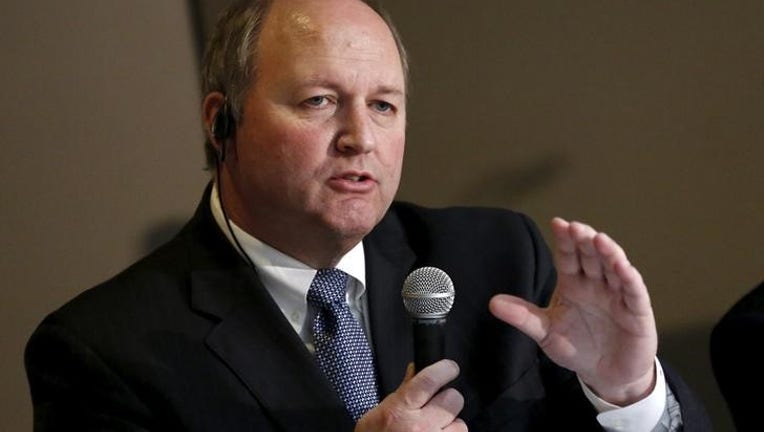 Westinghouse Electric Co replaced its chairman two days before the U.S. nuclear construction unit of Japan's Toshiba Corp <6502.T> filed for bankruptcy last week, as it tries to draw a line under the travails of a business that has cost it billions. 6502.T>
Toshiba's spokesman said Westinghouse chairman Danny Roderick was replaced by Mamoru Hatazawa, chief of Toshiba's nuclear division, on March 27. Hatazawa's role would be temporary, until a new management comes in, he added.
Roderick, the driving force behind Toshiba's nuclear ambition, joined Pittsburgh-based Westinghouse as chief executive in September 2012 from a nuclear joint venture between General Electric and Hitachi Ltd <6501.T>. 6501.T>
In an interview with Reuters in 2015, Roderick said he was "pretty confident" in achieving Westinghouse's goal of winning orders to construct 64 reactors worldwide over the next 15 years.
But billions of dollars of cost overruns at four nuclear reactors under construction in the U.S. Southeast pushed Westinghouse into bankruptcy and resulted in a net loss of $9 billion at Toshiba.
(Reporting by Makiko Yamazaki)