Top Tips for Empty Nesters to Protect Their Nest Eggs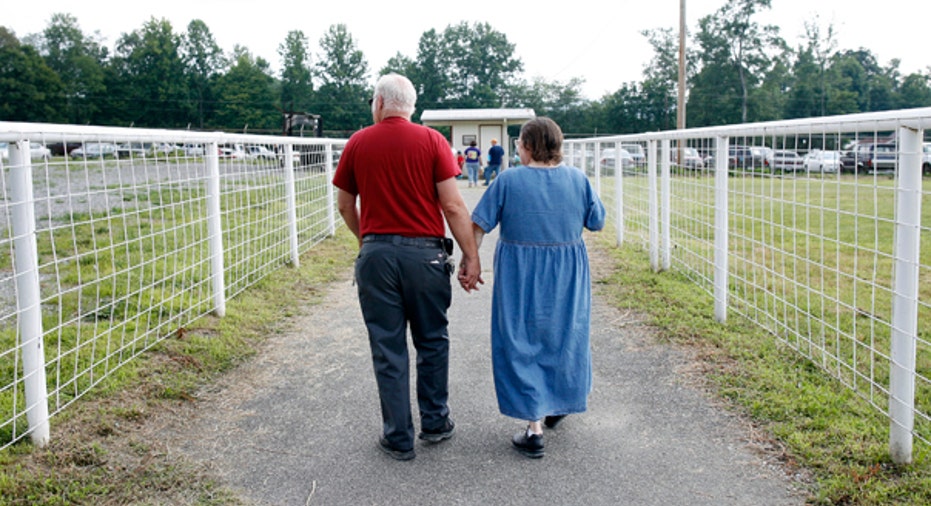 Empty nesters, it's time to recalibrate your grocery bill. The kids have flown the coop: Are you still buying enough food to feed an army?
If so, you're not alone: That's one of the top five hidden costs that can sneak up on parents of newly independent offspring. And with a new batch of members joining that group now that graduation season is upon us, we've asked some personal financial advisers for their best advice on protecting your nest egg after the children are grown and gone.
These tips may come in handy, given that far too few parents are stashing the money they used to spend on their offspring in their retirement accounts. A recent study by Boston College's Center for Retirement Research found per-person spending on non-durable consumables -- vacations, apparel, restaurants and food purchases, etc. -- actually rises sharply after the kids leave home.
"Instead of taking the money that they used to spend on their kids and using it toward their retirement, they're not changing their household spending and, in fact, are increasing their per-capita spending," says Norma Coe, an associate research director at the center and co-author of the study.
In 2001, households with children were spending $5,100 per person for non-durable goods. But by 2007, after the kids moved out, the figure rose to $6,500 per person, up 27.4%, according to the report.
The Kindest Cuts
"We used to spend about $170 a week when the kids were living at home and now its about $100 to $150 a week. Food prices have gone up since the kids left home, but we're also buying more things for ourselves like packaged and prepared meals," says Mary, a 55-year-old from West Des Moines, Iowa.
As a result, Mary is spending approximately $50 to $75 per person for she and her husband, compared with approximately $43 a week per person for her family of four when the children were at home.
Financial planners note in addition to paring down the grocery bill, there are a number of other important steps to take to ferret out hidden costs after the kids leave home and reallocate that disposable income towards retirement.
* Cancel adult children from your car insurance policy. Many times kids are left on as drivers on their parents' insurance policy, keeping the premiums unnecessarily high, Tom Orecchio, a certified financial planner and principal with Modera Wealth Management in New Jersey, said in an email interview.
* Remove your child from your cellular family plan, especially if they are no longer under a two-year contract with your carrier. Don't forget to also cancel or reduce services like texting or data plans. "People get these long phone bills and they don't want to deal with it, so they throw it in the drawer and don't review it," says Jon Govin, vice president with Summit Wealth Associates in Minnesota.
* Cancel cable TV channels that only the kids used to watch. "It's probably time to cut out all of the extra channels -- goodbye, SpongeBob SquarePants," Govin joked.
* Discontinue automatic pay plans for things like memberships or subscriptions, suggested Orecchio. Do you really expect to pick up where your son left off on the Call of Duty online video game?
* Remove kids from your health insurance plan. Adult children living out of state could be subject to out-of-network costs, dramatically driving up the cost of the insurance, Meanwhile, Orecchio says: "Many times, kids have a plan through their work but the adjustment is not made on the family plan, keeping premiums high."
* Close the Bank of Mom and Dad. This is one of the most important moves parents can make: Some continue to support their kids too much by failing to charge them for rent when they boomerang back home, or send envelopes with money as though they still were supporting them like they did in college, says Lisa Kirchenbauer, a certified financial planner with Omega Wealth Management.
A Good Time to Revisit Estate Planning, Too
Patty of Minnesota, a single mother of three grown children who sells software to the finance industry, says she knows about the Bank of Mom all too well.
"They have their hand out and I've been handing it over. One of my children owes me upwards of $6,000 and I don't expect to see that again," Patty says. "In the past, I would easily spend a couple hundred dollars a month helping them out, plus loans. But since I have Jon [Govin] as my financial adviser, I now spend about $50 a month. My youngest daughter was going to borrow money from me to buy a car, and I was about to do it, but then I told her, 'My adviser doesn't advise me to go in that direction.'"
Although Patty's children left home three years ago, one daughter moved back in for a six-month stint in 2010, and last September, a 13-year-old grandson who had been living with her for a year moved out of her home.
Situations like this may give parents another reason to update their estate planning once the kids have grown up. Parents often forget to update their wills once their children are no longer minors, says Walt Mozdzer, a certified financial planner with Syverson Strege & Co. of West Des Moines, Iowa, in an email interview.
"A typical will might state that if neither parent survives, the money goes outright to the kids at age 25, or in trust until they reach age 25," Mozdzer says. "However, once the kids become young adults, parents watch their money maturity and often wind up extending the age at which full inheritance can occur." A typical change, he says, may feature graduated payouts of a third of the inheritance at age 25, half at 30 and the rest at 35.
The thinking behind a graduated payout system, Mozdzer says, is that if the young adult goes on a wild spending spree with the first distribution, "They have two more chances to get it right."