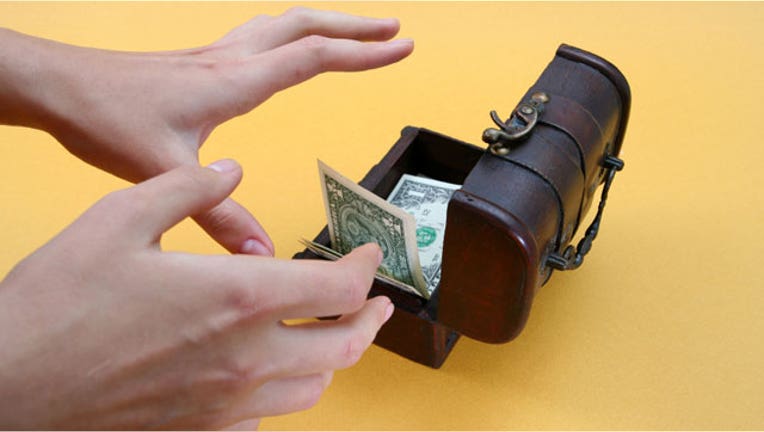 If you have savings account rates on the brain, you are not alone. The latest New Year Financial Resolutions Study from Fidelity Investments finds that savings is a priority for most of those making financial resolutions in 2013.
The study discovered nearly half of the survey respondents -- 46% -- are considering financial resolutions for the upcoming year. That's the highest rate recorded by the study, now in its fourth year.
Of those resolutions, saving is the top goal for most Americans. The top three goals in the survey were as follows:
Save more: 52%
Spend less: 19%
Pay off debt: 19%
On average, survey respondents reported wanting to save $2,400 toward both short-term and long-term goals. While resolutions can be notoriously tough to keep, 62% of respondents say they followed through on their financial resolutions from last year.
Retirement is the main savings goal
Long-term goals are the biggest priority for consumers, according to the Fidelity study. Of those planning to save, 62% cite long-term needs, compared to the 29% who report saving for short-term goals.
Not surprisingly, retirement was the most often mentioned reason for saving:
Retirement: 48%
College savings: 46%
Retiree health care costs: 34%
Short-term savings goals cited in the survey include building an emergency fund and funding a big-ticket purchase, such as a television or computer.
Different accounts for different goals
If you are one of those planning to focus on long-term or short-term savings goals in 2013, you may want to look closely at where you're storing your money.
For long-term goals such as retirement and college expenses, specialized educational funds, such as 529 plans, may offer tax benefits on the money you set aside for education. If your employer provides a match to your 401(k) plan, contributing to it may equal free money for your retirement savings. Roth or traditional IRAs may also prove helpful in designing a effective retirement savings plan.
Money for short-term savings goals, such as building an rainy-day fund, is often best stored in an easily accessible account. Savings accounts can offer a safe and liquid place to keep emergency cash. While interest rates may be minimal at some banks, savings interest rates tend to be higher at online banks, according to recent MoneyRates.com America's Best Rates surveys.
For purchases that may be down the road, such as those for major electronics or home repairs, CDs may offer an attractive alternative to savings account and money market rates rates. But because these accounts offer less access than other accounts, it's important to only store money in these that you aren't likely to need before the maturity date -- unless you can find an account with a mild penalty for early withdrawal.
If you are planning to prioritize saving in 2013, choosing the right account is an important step. While savings resolutions aren't always easy to keep, having the proper account can help you maximize every gain you make.
The original article can be found at Money-Rates.com:Top financial resolutions for the new year