Top CEOs Know Trust Is Key to Employee Recruitment and Retention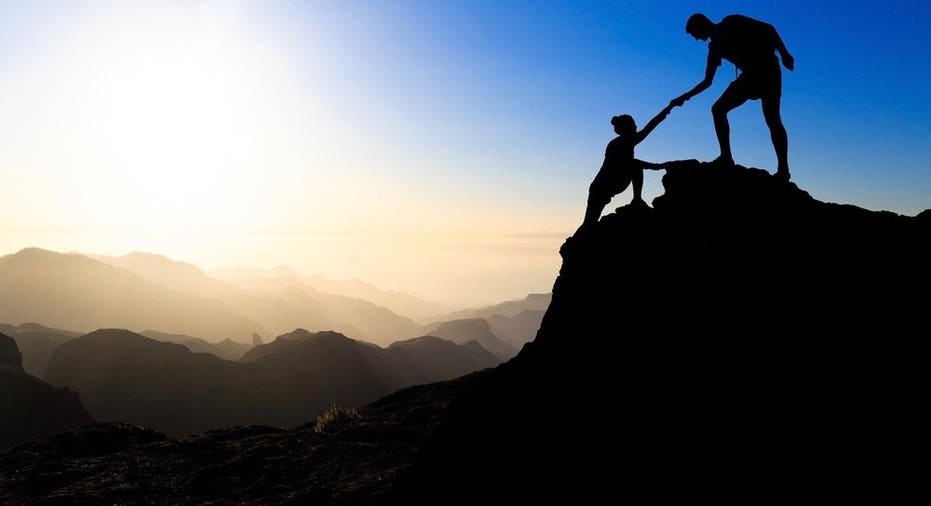 When prospective applicants are looking at your company, they want to know a thing or two about your corporate culture. It's not just benefits packages and salary averages that are going to catch their eyes. They want to know who they will be working for. They'll likely be looking at your CEO and their interactions with the media.
Consider taking some advice from one of these leaders from Glassdoor's list of the highest-rated CEOs in the 2016 Employees' Choice Awards, in which CEOs are rated through employee surveys at companies in the United States, Canada, the United Kingdom, France, Germany, and the Netherlands.
These CEOs should know a thing or two about employee happiness and retention.
"The Glassdoor Employees' Choice Awards honor CEOs that stand out for having gained the support and approval of their workforce – no easy task for any leader," says Robert Hohman, Glassdoor CEO and cofounder. According to the following quotes from the CEOs, one of the most important things a leader can do is be transparent and gain the trust of their employees.
5. "Trust is the result of a workplace culture that values transparency, integrity and respect. When employees are enabled to live these values – and see them reflected by their leaders – it becomes easy for them to have trust in their peers and in the organization." – David Ossip, Chairman and CEO, Ceridian.
4. "As I thought about the kind of leader I wanted to be, I started with our company's core values. Trust is one of those values – but it's the most tenuous of all values because once it's lost, it's difficult to regain. So I have been consistent in my resolve to be completely transparent with our team. When things are going well, we celebrate. But when things don't go as planned, we acknowledge it. We are ruthless in our examination of root causes for failure. And we clearly communicate what we want our team to do to course-correct and get back on track. Employees tell us that they really appreciate that kind of authenticity and transparency." – Rami Rahim, CEO, Juniper Networks.
3. "We are clear about company goals, our strategy, and where each Kronite fits into the overall picture. We ensure that people managers are empowered and have the courage to lead their teams toward common goals. We hold managers accountable for leading with humility, respect, and passion. These are exceptionally special qualities that we choose to make a priority every single day ... [F]rankly, I get far too much credit for our success. Kronos is a team that, together through mutual trust and open communication, brings our positive outcomes, and I am privileged to serve in my role to help make this possible." – Aron Ain, CEO, Kronos Incorporated.
Related: The Best CEOs of 2016, According to Glassdoor Users
(function() { var config = { question: 'Does your CEO deserve a spot on Glassdoor's list?', mediaElementSelector: '.livevote-media', questionSelector: '.livevote-caption', id: 'jlYyYx2XEx' }; var referer="";try{if(referer=document.referrer,"undefined"==typeof referer)throw"undefined"}catch(exception){referer=document.location.href,(""==referer ||"undefined"==typeof referer) var lvel=document.createElement("script");lvel.id = 'lv_' +Math.floor(Math.random() * 1000);lvel.type='text/javascript'; lvel.src="https://s3.amazonaws.com/livevote/beta/embed/public/js/lv-widget-runner.js?id=" +config.id+" lvel.async = true;document.body.appendChild(lvel); })();
2. "Each work culture has its own unique character, and it starts with being true to who you are. At Edmunds, we subscribe to the values of transparency, eesourcefulness, urgency, simplicity, and togetherness – which taken together spells out T.R.U.S.T. Everything we do here ties back to these core values. We also empower everyone to set their own schedules to find a work/life balance that works for them. We are a results-oriented culture, and by supporting and trusting each individual to achieve these results on their terms, they are responding with that same support and trust." – Avi Steinlauf, CEO, Edmunds.com
1. "Trust comes with transparency. When things are going well at the company, it's all good, but when things aren't going so well, you just have to say it. You can't use corporate speak, you can't pull your punches, you have to lay it all out. Only then do you get real trust from your workforce. And – you know what? They want to help. They want to make a difference. And chances are, you'll be surprised at how they'll unite with you and kick some ass." – Dara Khosrowshahi, CEO, Expedia, Inc.
–
When a workforce trusts its CEO to make decisions that will be in the best interests of both the company and its employees, they'll feel like the C-suite is looking out for them. Knowing that their opinions matter helps employees feel valued. This positive impact translates into an online presence on social media and in company reviews by employees. Then, when those prospective applicants start looking at the company culture, they'll find nothing but positive results and realize that your company is a great place to work.