Top 10: Pre-Hire Personality and Behavioral Assessments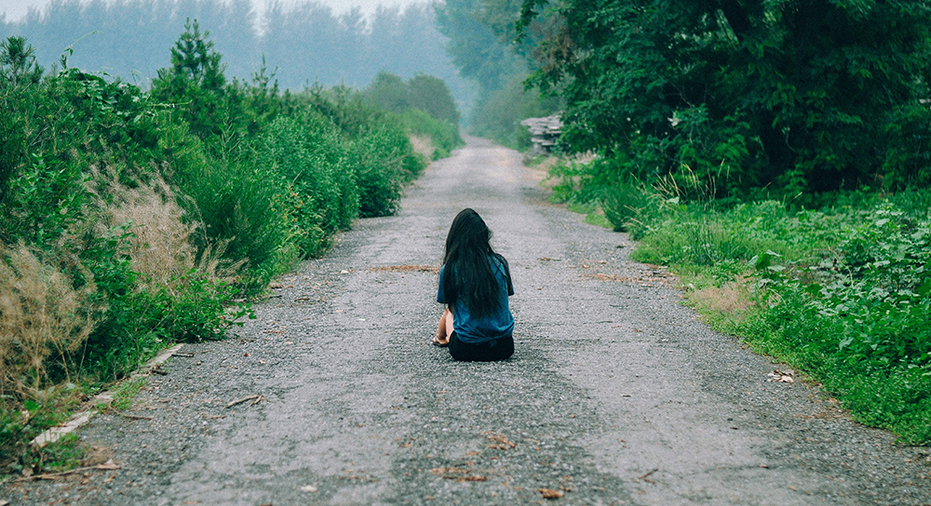 Welcome to Top 10, Recruiter.com's weekly rundown of the best of the best in recruiting! Every Friday, we release a list of some of our favorite people, things, and ideas dominating the industry. From awesome tech tools and cool companies to great books and powerful trends, no stone in the recruiting space will be left unturned.
This Week: Top 10 Pre-Hire Personality and Behavioral Assessments
Technical skills matter when you're making a hire, but they're only part of the picture. You don't just want to hire someone who can do the job; you want to hire someone who can do the job while thriving in the company's culture and building bonds with teammates. You want someone who believes in what your organization is doing – not someone who just shows up for the paycheck.
A good way to get a handle on how your potential hire will fit in at your office is to have them take a personality or behavioral assessment. The results from these assessments – provided you're using the right ones and interpreting the results properly – can be immensely helpful in pinpointing which candidates are best suited to the job, the team, and the organization.
Today, we're offering a list of ten of our favorite personality and behavioral assessments to help you find the right one(s) for your hiring efforts.
Before we begin, it's useful to note that while these assessments can be very helpful, they are only one piece of the hiring puzzle. You should never make decisions based solely on the results of these tests.
To quote Taylor Dumouchel of Peak Sales Recruiting, who also nominated the DiSC personality test for our list, "[A]ssessments should be used as part of a complete and structured interview [process]. Candidate assessment processes [should not be] valued at more than 20 percent of your hiring decision."
1. The EQ-i 2.0
Created by Multi-Health Systems, Inc., the EQ-i 2.0 may be the best way to assess a candidate's emotional intelligence. The assessment breaks down a person's overall EQ score into five composite scores and 15 "subscales," which include things like "emotional expression" and "problem solving." This allows for the assessment to produce truly granular pictures of potential hires.
Workplace psychologist Christine Allen, Ph.D., told us she uses the assessment often. She noted one case in which results from the EQ-i 2.0, in combination with other assessments, helped a company she worked with "[prevent] a preferred candidate who may have significantly derailed from getting the position."
At their best, this is exactly what personality assessments should help employers do: make more nuanced decisions about who is truly a good fit.
2. The Workplace Big Five
Also recommended by Dr. Allen, the Workplace Big Five, which is produced by the Center for Applied Cognitive Studies, takes the widely used five-factor model of personality and applies it to workplace situations. The test only takes about 10-15 minutes to complete – which is great news for candidates – and despite its brevity, it produces fairly complex pictures of people's personalities.
By presenting an individual's personality in terms of 5 "supertraits" and 23 "subtraits," the Workplace Big Five can give employers a look at how a given candidate might act in certain work-related situations, thereby allowing employers to make better predictions about whether or not said candidate will thrive in their workplace.
3. The Predictive Index
Aaron Dyess, the president of marketing agency Captevrix, recommended The Predictive Index (PI) because its "simple evaluation process ... paired with the industry-leading results have helped [him] evaluate and select not only qualified employees, but employees that fit the personality of [his] workspace and job requirements."
Dyess also praised the ease of administrating and interpreting the PI: "The analysis takes a candidate approximately 10 minutes and delivers quantifiable data I use to assist in hiring. This was important to me, as I did not want to be overwhelming with personality tests. I wanted something that didn't feel intrusive [but] still provided me with the data I needed for hiring decisions."
4. The SHL Occupational Personality Questionnaire
One of the most established workplace personality assessments, the SHL Occupational Personality Questionnaire has been around for more than 30 years. Now owned by CEB, the questionnaire helps employers identify behaviors that directly impact job performance – and candidates who are most likely to be dependable workers based on these behaviors.
Marc Prine, director of consulting and assessment for consulting firm Taylor Strategy Partners, told us that the questionnaire was one of his preferred assessments because it "does a great job measuring behavioral tendencies."
Here's another one recommended by Prine: the Hogan Development Survey, which purports to uncover the "dark side" of people's personalities.
It's not actually as sinister as it sounds: the survey looks at "qualities that emerge in times of increased strain and can disrupt relationships, damage reputations, and derail peoples' chances of success," according to Hogan's website.
So the point isn't to uncover supervillains in waiting; it's to help employers mitigate risks and identify ways in which they need to support their employees to ensure they succeed.
We all have our "dark sides." The Hogan Development Survey helps us better understand what they are are – and how we can overcome them.
6. DiSC Profile
As mentioned in the intro, Taylor Dumouchel told us Peak Sales Recruiting uses DiSC to get a glimpse into how potential hires respond to "problems, people, pace, and process." DiSC was also nominated by Daisy Jing, the young entrepreneur and vlogger who founded the beauty product line Banish. Jing says that DiSC, in combination with the Myers-Briggs Type Indicator, "allows [her] to see [her] applicants' attitudes, strengths, and weaknesses. It also gives [her] a better understanding of how to lead this person and what to do in case their strengths and weaknesses show up."
DiSC is particularly useful for when you want to get a picture of how candidates will act in teamwork-based environments and situations. If collaboration matters to your company – and what company doesn't rely on collaboration? – give DiSC a try.
7. AcuMax Index
AcuMax claims to be the only assessment that "measures and reports on human wiring." That sort of language might make a lot of people nervous, but fear not: AcuMax isn't in the business of genetic determinism. Instead, the assessment seeks to understand how a person is likely to act in certain environments given some of their inherent character traits.
Mickey Swortzel, cofounder and CFO at the growing startup New Eagle, told us that AcuMax has been highly beneficial for her company as it looks to expand its team: "We are in the midst of quite a bit of hiring, and this assessment is EEOC compliant, so we are using it to narrow our interview candidates and find individuals that will fit both our job profiles and team culture. This assessment drills down to hard wiring instead of situational characteristics, and we believe this is helpful at this stage of our team."
8. Clifton StrengthsFinder
Want to uncover the strengths of your candidates and existing employees? Want to craft effective strategies for helping to develop those strengths? Look no further than Clifton StrengthsFinder, provided by none other than Gallup.
Katie Christy, founder of Activate Your Talent, is a big fan of StrengthsFinder.
"Instead of pouring time and energy into marginally improving weaknesses, we can clearly identify our talents and be intentional about bringing those talents to bear," Christy says. "As a result, we are more engaged in our work, and others view us as more competent and effective. And when a team begins to operate this way, the whole becomes much larger than the sum of its parts."
9. Caliper
Want an all-in-one assessment that's equally applicable to everything from entry-level roles to vacancies in the ranks of upper management? Look no further than Caliper, which can give you useful insights into a candidate's potential to succeed regardless of what position you're hiring for.
In a testimonial, Lorraine Serva, director of human resources at Iron Hill Brewery and Restaurants, writes, "I did not want my managers to have to learn and understand various different assessments for different purposes. Some assessments specifically say that you should not use them in making hiring decisions. Other assessments are not linked to competencies. Some are too expensive to use for hourly employees. Caliper covers everything we need out of an assessment."
10. StaffGeek
StaffGeek's model is based on DNA – that is, "Distinct Native Attributes." The assessment first identifies a company's DNA and then uses that to generate an ideal candidate profile. Next, candidates take the assessment to identify their DNA. By comparing the candidate's DNA to the company's DNA, StaffGeek identifies how likely any given applicant is to be a good fit for the organization.
It's a playful idea, but one with powerful repercussions: By more explicitly defining a company's culture through the lens of DNA, StaffGeek transforms culture from a nebulous abstraction into something verging on concrete, allowing employers to not only better understand their candidates, but also their own organizations.