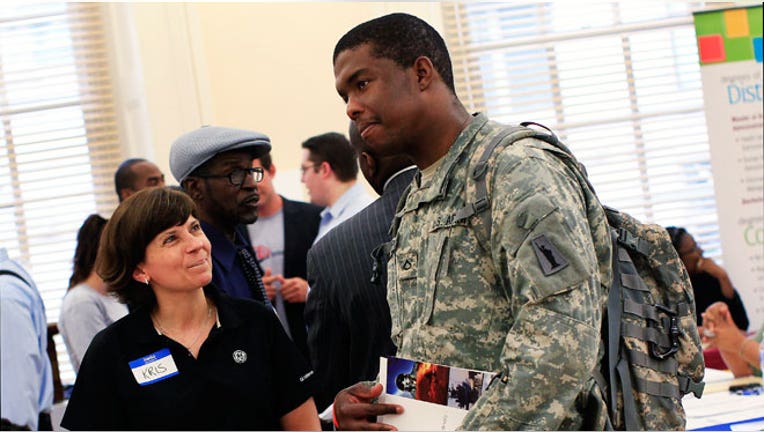 The verdict is in: Military veterans make great employees. Whether it's a position in construction, transportation, financial  services or engineering, some of the top companies in the United States are currently recruiting military service members to get the job done.
G.I. Jobs, a media source for transitioning service members, just released a list of the top jobs for veterans. The compilation, which is based on a survey of military-friendly employers, includes data from Fortune 1000 companies.
"We hire military veterans because they make great employees," said Randall L. Stephenson, chairman and CEO of AT . "They bring proven technical and leadership skills. They understand teamwork, and they're adaptable. Bottom line, hiring veterans is good for business."
Sean Collins, director of G.I. Jobs, said that employers today focus less on the direct translation of occupational skills learned in the military and more on the intangible characteristics of military employees, such as strong leadership capabilities, effective communication skills and experience in logistics.
"Companies are actively recruiting veterans to fill these positions because [veterans] have a proven track record of success," Collins said.
Here are some of the top jobs for veterans in 2013:
Technician Engineer IT Professional Mechanic Truck Driver Logistician Project Manager Power Plant Operator Intelligence Analyst Security Officer
Read More From BND: