Tony Robbins on the Importance of Being Fearless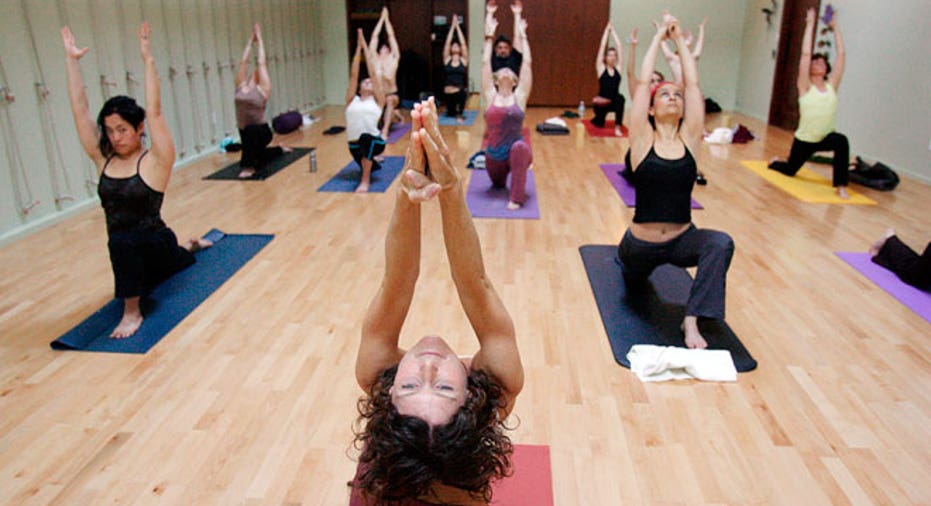 Fear. It's an emotion everyone experiences. We feel it when we think we're in the presence of or doing something that might cause us pain or injury -- physically, financially, etc. It's what secures us from dangerous things.
But sometimes fear can stop us from doing great things. For example, fear of failure or loss of money often holds people back from becoming an entrepreneur and starting a business.
Fear is one of the many topics acclaimed life and business coach, author and motivational speaker Tony Robbins addresses in his seminars. You might have already heard of one way he does this: Robbins has attendees walk across burning coals. Yep, you read that right. The goal? To teach people to overcome their fears and take the first step beyond whatever might be holding them back.
While some have criticized the practice, others swear by it. Even Oprah did it. Her walk -- as well as an in-depth conversation with Robbins -- was featured on a 2012 episode of her TV show Oprah's Next Chapter.
"People by nature are trained, almost innately, to be scared of fire and to keep away from it," Robbins says. "That is why walking through a pathway of fire is a powerful expression of moving beyond one's fears. Walking over any hot surface does encompass some risks, but it has been done safely for centuries, and when administered properly can have enormous value as a reminder of what we are truly capable of."
Related: Tony Robbins on the 7 'Forces' of Business Mastery
So, it's not so much about the act of walking over burning hot coals, but about having people face and overcome something in spite of fear.
"It's simply a metaphor for them to break through their fears and limitations," Robbins says. "If you look at what holds people back from expanding and deepening the quality of their lives, what prevents them from taking the actions that are necessary to transform their body, relationships, career, business or impact their kids, invariably, it's fear -- of failure, of success, of rejection, of pain and of the unknown."
In his business seminars, Robbins encourages entrepreneurs to move past fear, in their personal and professional lives, in order to become more confident, productive and successful at everything they do. "Just like anyone can start their day with a killer workout, find a way to master a craft, find meaning in their work or create a passionate and loving relationship," he says, "the secret lies in being able to break through the fear and unlock the limiting beliefs to create the life of your dreams."
Related: Keys to Success: Overcoming 5 Fears That Hold Entrepreneurs Back
This post originally appeared at Entrepreneur. Copyright 2014.
Jason Fell is the managing editor of Entrepreneur.com.