Tom Brady: Concussions are part of 'physical nature' of football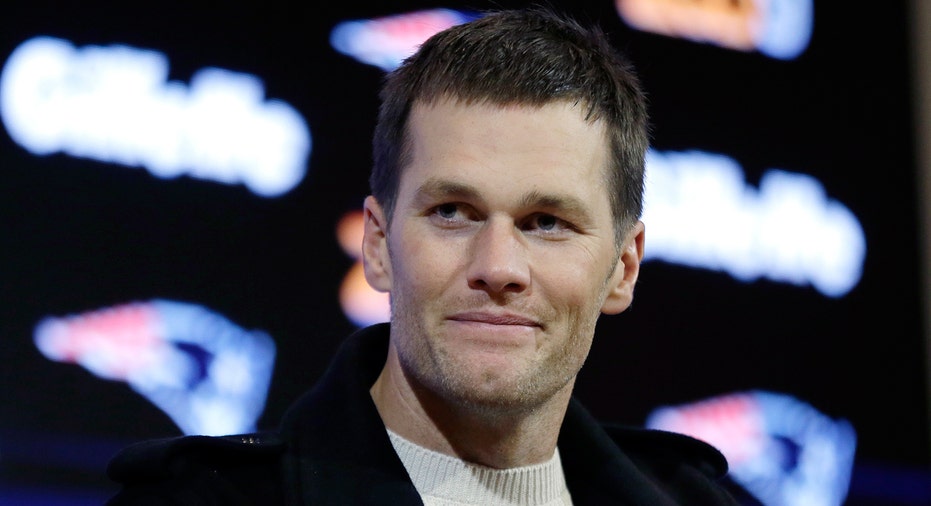 Tom Brady doesn't worry about concussions and considers them part of playing football, the New England Patriots quarterback says in a television interview to be broadcast this weekend.
"I'm not oblivious to them," Brady tells CBS Sunday Morning. "I mean, I understand the risks that, you know, come with the physical nature of our game."
Brady's wife, supermodel Gisele Bundchen, had said in a May interview that the quarterback has had unreported concussions and she worried about his long-term health. Bundchen's comments sparked a formal investigation by the NFL and its players union, because the league's 32 teams are required to disclose concussions and sideline impacted players until they are fully recovered.
Brady hasn't directly addressed whether or not he suffered a concussion during the 2016 NFL season. The Patriots never listed him on an injury report.
"Tom was not diagnosed with a concussion last year," Brady's agent, Don Yee told ESPN last May. "Many of the protocols and safeguards still are evolving, and it's obviously a good thing the organization and everyone close to him is vigilant and always looking out for his health."
The joint investigation found this week there was no evidence that Brady or the team failed to follow the league's policies or procedures on concussions.
A five-time Super Bowl champion and two-time league MVP, Brady had one of his best seasons ever last year at the age of 39. After missing the first four games to serve his "Deflategate" suspension, he threw for 3,554 yards and 28 touchdowns with only two interceptions, leading the Patriots to their fifth NFL title by rallying them from a 25-point deficit to the first overtime victory in Super Bowl history.
The network said co-host Norah O'Donnell interviewed Brady multiple times, both at his suburban Boston home and at his TB12 Sports Therapy Center near the Patriots' stadium. Now 40, Brady repeated his desire to continue playing until his is 45 — something no non-kicker has done in modern NFL history.
"I do want to go out on my terms," he said. "I do want go out playing my best."
The NFL has struggled to come to terms with the danger of concussions and the lifetime health risks they pose. The league this year agreed to pay as much as $1 billion to former players who have been diagnosed with post-concussion symptoms that could include the degenerative brain disease chronic traumatic encephalopathy.
The NFL has also created game-day procedures in an attempt to identify concussions when they happen and keep concussed players from returning to the game.
In light of a recent study that found CTE in the brains of 110 of the 111 former NFL players that were studied, O'Donnell asked Brady what he thought the effect would be on the league.
"I don't know what the future is going to look like, you know, and I'm not going to pretend to predict it," Brady says. "And I'm going to do everything I can to take care of my body in advance of the, you know, of the hits that I'm going to take on Sunday."
The Associated Press contributed to this report.