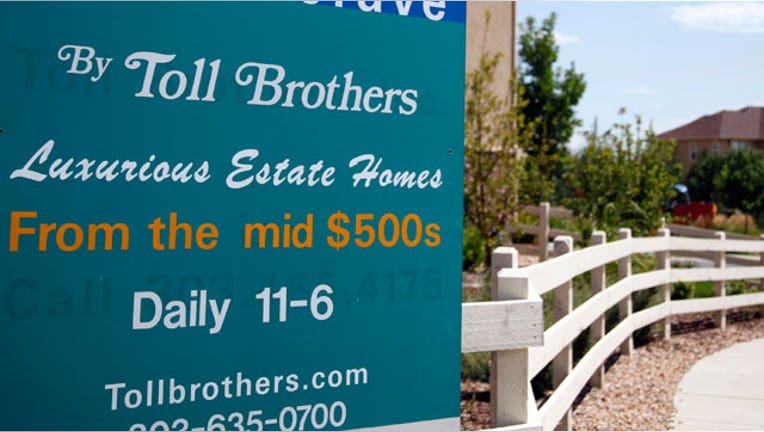 Luxury homebuilder Toll Brothers (NYSE:TOL) revealed stronger-than-expected fourth-quarter sales on Tuesday and expressed optimism over the housing market recovery.
Attributing its upbeat outlook to favorable housing trends, Toll Brothers said it believes that it is "particularly well positioned" to benefit as the nation's largest luxury homebuilder.
"Our financial strength gives us a competitive advantage over the small and mid-sized private builders in our luxury niche whose access to capital and land remains constricted," Toll Brothers CEO Douglas Yearley said in a statement.
The U.S. housing market, which helped drive the U.S. into a recession four years ago, continued to grow this year, with prices for single-family homes increasing from February and economists anticipating home construction will add to U.S. economic growth this year for the first time in seven years. In an effort to help bolster the recovery, the Federal Reserve launched a program in September to buy mortgage-backed securities.
Toll's revenue for the three months ended Oct. 31 climbed 48% to $632.8 million from $427.7 million a year ago, topping average analyst estimates of $567 million in a Thomson Reuters poll.
The gains were led by a 44% increase in homebuilding deliveries to 1,088 as well as a 75% improvement in signed contracts to $684.1 million. On a per-community basis, net signed contracts of 4.86 units per community were the highest of any fourth quarter since fiscal year 2005.
At the same time, Toll Brother's cancellation rate fell to 4.6% compared with 7.9% a year ago, while average home prices grew to $582,000 from $565,000 in the prior year period. Selling, general and administration expenses improved to 11.8% of sales from 16% in 2011, while margins excluding write-downs edged up to 24.6% from 24.2%.
"Pent-up demand, rising home prices, low interest rates, and improving consumer confidence motivated buyers to return to the housing market in FY 2012," Yearley said. "As household formations accelerated and unsold home inventories dropped to record lows, the industry took further steps toward a sustained housing recovery."
The Horsham, Pa.-based company reported net income of $411.4 million, or $2.35 a share, compared with a year-earlier profit of $15 million, or 9 cents a share. The 2012 quarter included a one-time tax benefit of close to $351 million.