Toll Brothers Net Soars 46% as Orders, Prices Increase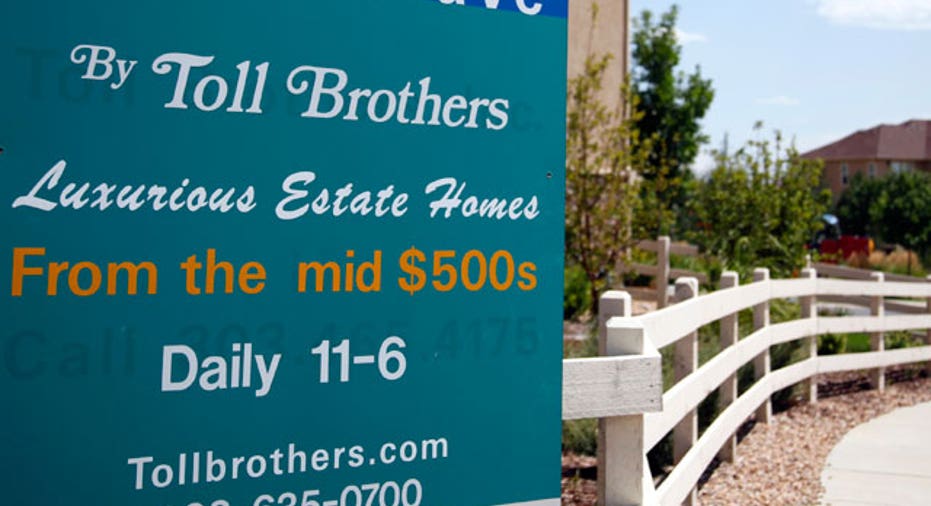 High-end home builder Toll Brothers (NYSE:TOL) continues to benefit from a strengthening housing market, as higher orders and selling prices helped the company post a 46% surge in first-quarter earnings to handily beat the Street.
Shares rose 8% to $38.90 in early morning trading Wednesday. The stock is up about 44% in the last 12 months.
Toll Brothers, one of the largest U.S. home builders, mainly builds luxury homes for affluent buyers in the Northeast and Mid-Atlantic. Recently, low interest rates have made home ownership more affordable than renting in certain markets, while stronger home values have given potential buyers more confidence to move into the company's more expensive homes.
In the latest period, Toll Brothers reported a profit of $24.7 million, or 14 cents a share, compared to $16.9 million, or 10 cents a share, in the year-ago period that included $2 million of inventory writedowns and a $1.6 million recovery of prior joint venture impairments. The most recent quarter included a pre-tax gain of $13.2 million in income associated with a litigation settlement.
Revenue climbed 38% to $516 million.
Analysts were looking for per-share earnings of seven cents and revenue of $512 million.
Chief Executive Douglas Yearley said "demand accelerated significantly" in the first quarter, adding that "low interest rates, improved customer confidence, a strong stock market, rising home prices and a reawakening economy are stoking the demand that is fueling our luxury market."
"One year ago we were somewhat reluctant to raise home prices for fear of crimping demand. Now we are finding that in many markets as prices increase, a sense of urgency takes hold and demand continues to rise," Yearley said in a statement.
Homebuilding revenue fell 6.1% in the North, while it rose 42% in the Mid-Atlantic region, 65% in the South and 68% in the West.
Gross margin widened to 23.3% from 23.2%. Input costs were up 37%.
The company said it delivered 894 units, up 33% year-over-year, and the average price of net signed contracts rose to $678,000 from $624,000.
Net signed contracts jumped to its highest quarterly level in seven years. It increased 36% to 1,753 units, or 57% to $1.19 billion. The average price of homes delivered was $577,000 compared to $557,000.
Toll's cancellation rate was 3.4% versus 2.4%. Backlog rose 69% to $2.53 billion.