Toll Brothers 4Q Sales, Profit Trump Street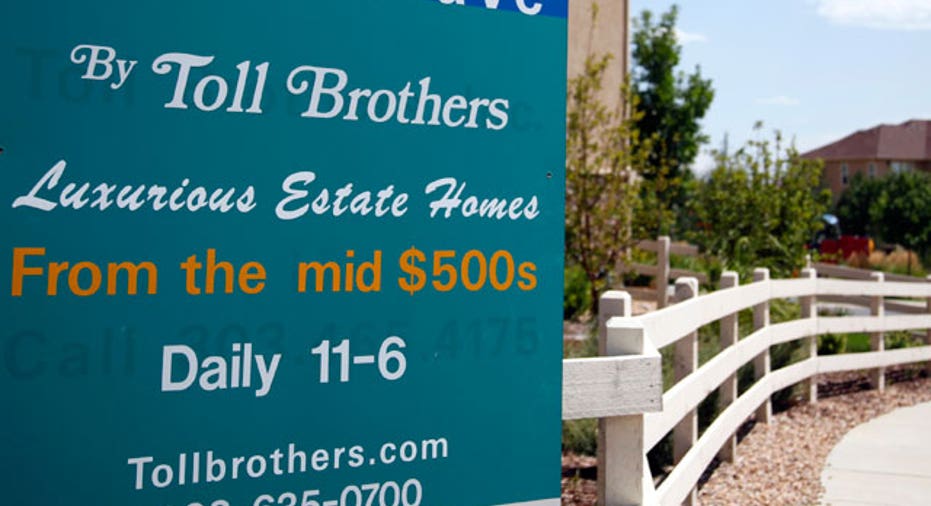 Toll Brothers (NYSE:TOL) reported on Tuesday a stronger fourth-quarter profit excluding taxes, as the company continued to add contracts and new selling communities.
The luxury homebuilder posted net income of $15 million, or 9 cents a share, compared with $50.5 million, or 30 cents a share, in the year-earlier period.
However, excluding taxes, the company said its $15.3 million profit was actually ahead of a loss in 2010 of $9.5 million. The results were ahead of average analyst estimates polled by Thomson Reuters of 5 cents a share.
Revenue for the three months ended Oct. 31 was $427.8 million, with 757 home building unit deliveries, up from $402.6 million in sales last year and just 700 units delivered. The Street was looking for revenue of just $422.9 million.
Net signed contracts were also higher during the fourth quarter, with revenue coming in at $390 million, up 24% from an earlier $315.2 million. The average price per contract added to higher units delivered, with the price up $606,000 this year compared with $565,000 in 2010.
"In this challenging environment, we are encouraged by our improving margins and continued string of modest profitability," Toll Brothers' chief financial officer, Martin Connor, said in a statement.
The company increased its selling communities during 2011, which it says is key to its long-term growth. Toll Brothers ended the period with 215 selling communities, compared with just 195 at the end of last year.