Toll Brothers 1Q Profit Soars on Higher Home Prices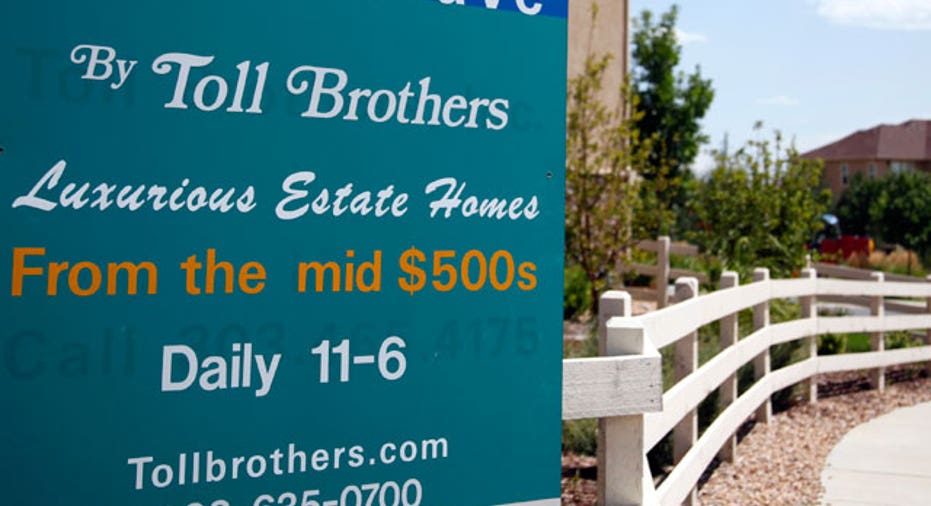 Toll Brothers (NYSE:TOL) reported a sharp increase in its first-quarter profit, as the company delivered more homes at higher prices.
The luxury home builder said Tuesday its net income rose to $45.6 million, or 25 cents a share, up from $4.4 million, or three cents share, in the year-ago period.
Revenue jumped 52% to $643.7 million, roughly in-line with Wall Street's average estimate of $643.9 million. Analysts projected a lower per-share profit of 18 cents.
Toll Brothers' pre-tax income increased to $71.2 million from $8.3 million, helped by a $23.5 million gain from the sale of two jointly owned shopping centers. Land sales also contributed $6.3 million.
The Horsham, Pa.-based company, which mostly builds homes in the Northeast and mid-Atlantic regions, has been lifted by low interest rates that made home ownership more attainable. In some markets, buying a home became more affordable than renting.
First-quarter deliveries grew 24% to 928 units, and the average price of those homes was $694,000, up from $569,000 a year earlier.
However, home orders fell 6% to 916 homes during the latest period, with the company citing harsh winter weather for keeping buyers away.
"The freezing, snowy weather of the past two months has impacted our business in the Northeast, mid-Atlantic and Midwest markets, where about 50% of our selling communities are located," said CEO Douglas Yearley.
Shares fell 1.2% to $37.89 in recent trading. As of Monday's close, Toll Brothers was up 3.6% since the start of the year.