Toddler's Body Found After Alligator Attack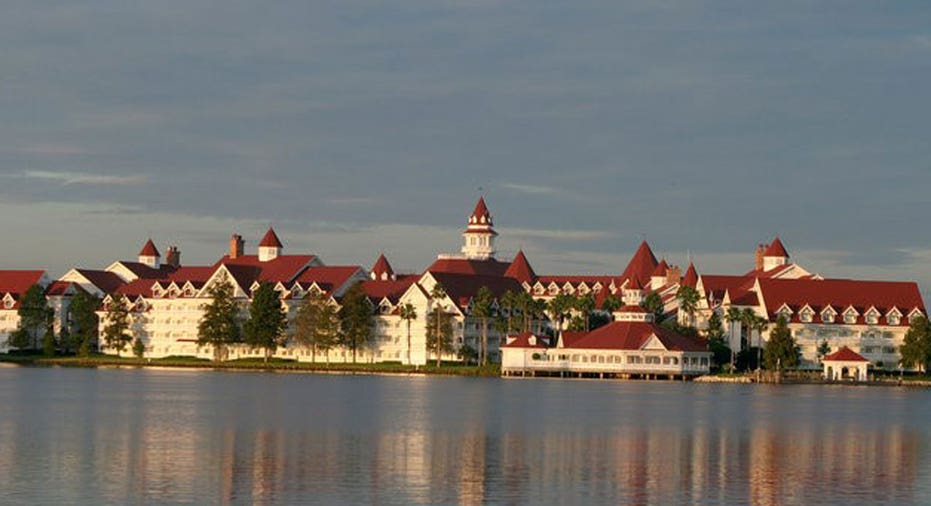 Police using boats, divers and a helicopter on Wednesday recovered the body of a 2-year-old boy who was grabbed by an alligator in front of his family during a vacation at Walt Disney World in Orlando, Florida, officials said.
The child was snatched by the alligator as he played at the water's edge on Tuesday night and dragged into a lagoon despite his parents' effort to save him.
Officials told a news conference the boy's body had been found and was intact.
The alligator was believed to be between 4 and 7 feet (1.2 and 2 meters) long. Wildlife officials earlier caught and killed five alligators from the lagoon to examine them for traces of the boy but found no evidence they were involved, said Nick Wiley, head of the Florida Fish and Wildlife Conservation Commission.
The resort closed its beaches and recreational marinas on Wednesday as search teams had scoured the Seven Seas Lagoon, a man-made lake reaching 14 feet (4.2 meters) in depth.
The family, which was vacationing from Nebraska, was not named.
The dozens of sheriff's deputies and wildlife officials searching for the boy on Wednesday, numbering as many as 60, had used sonar technology, helicopters and a team of divers.
There are signs prohibiting swimming at the lagoon but the boy was grabbed while his family relaxed nearby on the shore, authorities said.
The boy's father rushed into the water and suffered minor cuts on his arm as he fought to wrestle his child from the alligator's grasp, said Jeff Williamson, a spokesman for the Orange County Sheriff's Office.
"The father did his best," he said. "He tried to rescue the child, however, to no avail."
Authorities said the boy's mother tried to rescue him too. A lifeguard on duty also was unable to reach the toddler in time.
Alligators are not uncommon in the Seven Seas Lagoon, Wiley said. Alligators have killed five people in Florida in the last 10 years, according to official state data.
Wiley said the wildlife commission works with the resort to remove "nuisance alligators" - classed as those which have lost their fear of humans - whenever they are reported.
Disney has operated in the area for 45 years and never had this type of incident occur before, Orange County Sheriff Jerry Demings told a news conference.
"Disney has a wildlife management system that is in place and they have worked diligently to ensure that their guests are not unduly exposed to the wildlife here in this area," he said.
The Walt Disney World Resort is the world's most-visited theme park. About 20.5 million people visited the park's Magic Kingdom in 2015, according to the Themed Entertainment Association.
(Additional reporting by Brendan O'Brien in Milwaukee, Laila Kearney, Amy Tennery and Jeffrey Dastin in New York, and Lisa Richwine in Los Angeles; Writing by Daniel Wallis; Editing by W Simon, Bill Trott and Bill Rigby)